Home >
 Care >
 Nephrologist Online
Nephrologist Online Consultation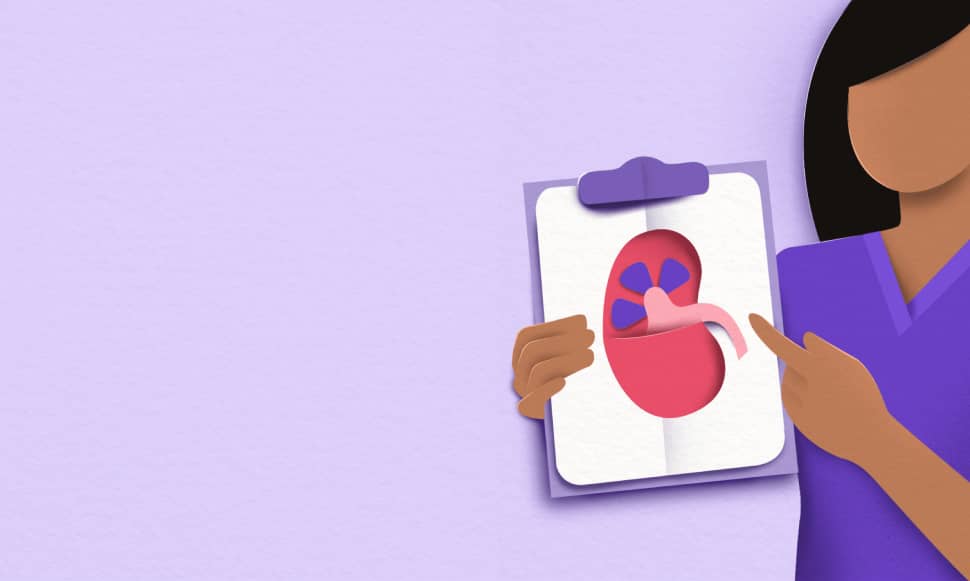 About
Nephrologist specializes in kidney diseases, infections and abnormal growths. They treat kidney stones, chronic kidney disease, acute renal failure and trained on all aspects of dialysis and kidney transplant.
Geet Bajpai
10 years exp | MBBS , MD Internal Medicine , DNB Nephrology
Dr.Geet Bajpai's Clinic
Next available at 06:15 PM
Jisha Gangadharan
23 years exp | MBBS, MRCP (Nephrologist)
Dr. Jisha Gangadharan's Clinic
No slots available
Sandeep S Morkhandikar
14 years exp | MBBS , DM Nephrology, DNB Nephrology, Clinical fellowship in adult nephrology, MD ( General Medicine)
Dr. Sandeep S Morkhandikar's Clinic
No slots available
Mohit Khirbat
20 years exp | MBBS, MD (Medicine), DNB (Nephrology)
CK Birla Hospital
No slots available
Symptoms
Why and when should I consult a Nephrologist?
Nephrologists specializes in kidney diseases, infections, and abnormal growths. They treat kidney stones, chronic kidney disease, acute renal failure and are trained on all aspects of dialysis and kidney transplant. If you suffer from any of the symptoms associated with these conditions, a kidney specialist doctor will help you diagnose and treat them effectively. A nephrologist specializes in

...
the kidneys health, normal function, and diseases and can recognize the symptoms by physically examining you. A nephrologist visit should be planned if you experience any of the below signs and symptoms associated with kidney dysfunction. High levels of creatinine A Glomerular filtration rate less than 30 Reduced urine output or passing foamy urine Swollen legs or swollen feet caused by water retention due to kidney failure. Loss of appetite and fatigue.
READ MORE
Treatment
What are the conditions that our Nephrologists can treat?
- Kidney stone: It is small and hard deposits of minerals and acid salts in the kidneys. You may experience pain in abdomen during urination when kidney stones are passed through the urinary tract and associated with nausea. Renal failure: It is a condition in which the kidneys don't work to remove the waste and balance fluids. Renal failure covers several kidney problems. Chronic kidney

...
diseases can lead to renal failure. Kidney infection: It is a kind of urinary tract infection (UTI) caused by inflammation due to bacterial infection. It starts from urethra or bladder and reaches the kidneys. You will observe pain in the back, side, or groin, fever, and frequent urination in this condition. Vasculitis: It is an inflammation of the blood vessels caused by an infection or any other disease. It affects arteries, veins, and capillaries. Symptoms are fatigue, weight loss, fever, muscle, and joint pain. lomerular disease: It is a condition in which kidneys fail to function normally, resulting in a chemical imbalance in urine and blood. Reduced urination, fatigue, swelling in lower legs, feet, abdomen, and face, high BP, and blood loss in urine are some of the symptoms. Lupus nephritis: It is an autoimmune disease that targets its body tissues. Lupus nephritis occurs when kidneys are involved. High BP, foamy urine, presence of blood in urine, swelling in hands, ankles, and feet, and high levels of creatinine in the blood are some of the symptoms.
READ MORE
How it Works
What can I expect in an Online Video Consultation with the Nephrologist?
Once you have made the wise decision of consulting with one of our top specialists, you no longer have to go searching for Nephrologist near me. Instead, you can -Book an appointment with the doctor of your choice from our app or website -Share your medical reports or records with your doctor to help them understand your case beforehand. -Before the day of consultation, note down all your

...
symptoms and any questions that you may have to make the best use of the time given. -During the consultation, the doctor will do a thorough investigation. and recommend the best way forward
READ MORE
Benefits
What are the benefits of doing an Online Nephrologist Consultation?
- Best Doctors Connect with the Best Nephrologist in the country to get accurate diagnosis and the best possible treatment options for your condition No wait time: You do not have to worry about waiting in line at a doctors clinic as the consultation starts exactly at the time chosen by you. Digital records: All your prescriptions from the doctor and medical records are digitized which give

...
s you the convenience of accessing it from just about anywhere and at any time. Free follow up session: Get a free follow-up within 8 days of your consultation. Convenience: Our objective at carefit is to facilitate best services in a hassle-free manner. You can pick the time slot as per your convenience and get the consultation from doctors at the comfort of your home. . After successful payment, a confirmation email will be sent to the registered email id with a link for Online Nephrologist consultation. We have Female Nephrologist too for women who prefer to be seen by a lady doctor.
READ MORE