Home >
 Care >
 Neurologist Online
Neurologist Online Consultation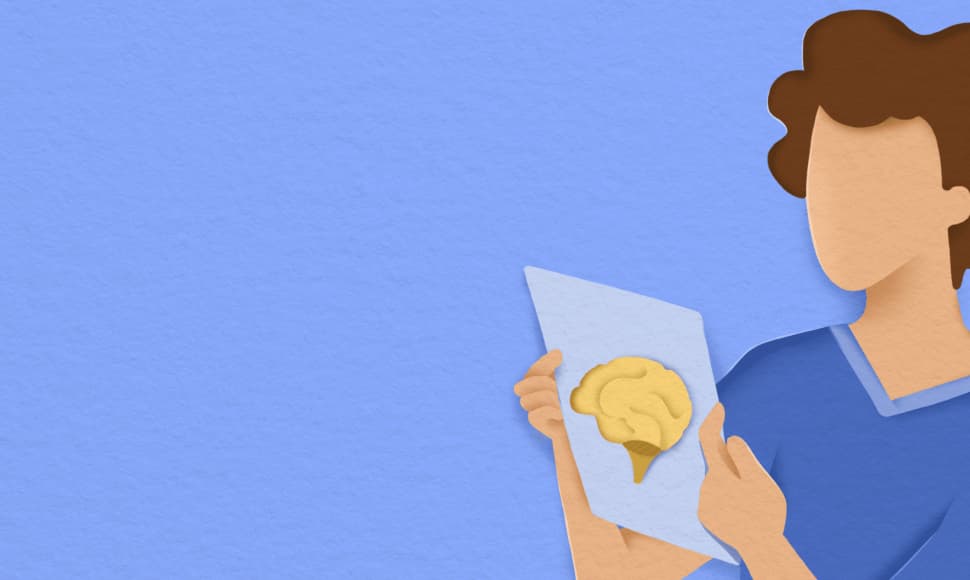 About
Neurologist specializes in nervous system, brain and spinal cord. They treat seizures, headaches, dizziness, coordination and sensation problems, along with neuromuscular, degenerative and spinal cord disorders.
Shiva Kumar R
12 years exp | MBBS, DNB, DM
Dr. Shiva Kumar R's Clinic
Next available tomorrow
Yeshwanth Paidimarri
10 years exp | MBBS, MD (General Medicine), DM (Neurology), MRCP, SCE (Neurology)
Dr Yeshwanth Paidimarri's Clinic
Next available tomorrow
Suresh Kumar Somani
38 years exp | MBBS, MD (General Medicine), DM (Neurology), DTM&H
Dr. S. K. Somani's Clinic
Next available tomorrow
Vinamra Singhal
10 years exp | MBBS , MS General surgery, M.Ch (Neurosurgery)
Dr Vinamra Singhal's Clinic
Next available tomorrow
Pradyot Kumar
21 years exp | MBBS, MS (Gen Surgery), MCh (Neurosurgery), Observership at SGH Glasgow UK)
Gunjan Gynae N Neuro Clinic
No slots available
Symptoms
Why and when should I consult a Neurologist?
A Neurologist is a doctor who specializes in the treatment and management of diseases and injuries pertaining to the nervous system which comprises the brain and spinal cord. They also treat neuromuscular, degenerative, and spinal cord disorders. While neurological diseases are common, the risk of these diseases increases with age. Some of the common disorders of the nervous system are Epilepsy, A

...
lzheimers Disease, Strokes, Migraines, Parkinsons Disease, Dementia and several other disorders related to the Nervous System. These when left untreated can be life-threatening and hence it is important to consult a neuro- specialist if you experience symptoms like the ones listed below. -Chronic headaches or any other pain. -Muscle weakness -Numbness or a Tingling Sensation -Dizziness -Problems with movement -Seizures or a loss of consciousness -Problems with Vision or Memory -Sudden Speech Difficulties -Decreased alertness or Loss of sensation.
READ MORE
Treatment
What are the conditions that our Neurologists can treat?
Epilepsy : is a disorder which is caused by abnormal electrical activity in the brain. In some cases epilepsies are a result of a genetic disorder otherwise it could be as a result of a brain injury such as traumas or strokes. While epilepsy is more common in young children and older people, they can develop in a person at any age. It is characterized by unpredictable seizures and loss of consci

...
ousness and thus affects a persons safety. Epilepsy is usually treated with medication and in certain cases surgery. Dietary and lifestyle changes along with medication have been known to reduce the occurrence of the seizures. Vertigo : is characterized by a feeling of dizziness or a feeling like the things around you are moving even when they are not. Though it can happen to a person of any age it is common in people over 65 years. The symptoms of vertigo include a sense of spinning, a loss of balance and this feeling can persist even when the person is still. It usually occurs when there is a problem with the brain, inner ear or sensory nerve pathway. The most common causes of vertigo are either inner ear infections or certain diseases of the ear. There are medications that can relieve some vertigo symptoms but in some cases surgery is recommended if other treatments prove ineffective. Dementia : refers to a host of conditions that include symptoms of mental decline, disorientation, memory impairment and trouble with proper communication like jumbled speech. While there is medication and therapy that can help manage these symptoms, this condition cannot be completely cured just managed to slow down the rate of deterioration. -Migraine : refers to a headache of varying intensity that can be accompanied by nausea and sometimes sensitivity to light or sound. These headaches usually have triggers that include certain foods, stress, hormonal changes, or environment conditions. There is medication that can help manage these headaches. Alzheimers Disease: is the most common cause of dementia. It is a progressive disorder in which brain cell connections and the cells degenerate and eventually die slowly destroying memory and other important mental functions. While this condition cannot be cured completely, treatment can help in managing the conditions. Parkinsons Disease : is caused by a disorder of the central nervous system that leads to difficulty with walking, coordination and balance. It often begins with tremors in one hand and gradually progresses as the disease worsens over time. The damage to nerve cells in the brain causes the levels of dopamine to drop leading to Parkinsons symptoms. This is again a degenerative disease in which treatment can manage the symptoms but this condition cannot be completely cured.
READ MORE
How it Works
What can I expect in an Online Video Consultation with the Neurologists?
Once you have made the wise decision of consulting with one of our top specialists, you no longer have to go searching for Neurologists near me. Instead, you can -Book an appointment with the doctor of your choice from our app or website -Share your medical reports or records with your doctor to help them understand your case beforehand. -Before the day of consultation, note down all your sym

...
ptoms and any questions that you may have to make the best use of the time given. -During the consultation, the doctor will do a thorough investigation. and recommend the best way forward
READ MORE
Benefits
What are the benefits of doing an Online Neurologists Consultation?
- Best Doctors Connect with the Best Neurologists in the country to get accurate diagnosis and the best possible treatment options for your condition - No wait time You do not have to worry about waiting in line at a doctors clinic as the consultation starts exactly at the time chosen by you. Digital records: All your prescriptions from the doctor and medical records are digitized whic

...
h gives you the convenience of accessing it from just about anywhere and at any time. Free follow up session: Get a free follow-up within 8 days of your consultation. Convenience: Our objective at carefit is to facilitate best services in a hassle-free manner. You can pick the time slot as per your convenience and get the consultation from doctors at the comfort of your home. . After successful payment, a confirmation email will be sent to the registered email id with a link for Online Neurologists consultation. We have Female Neurologists too for women who prefer to be seen by a lady doctor.
READ MORE