Home >
 Care >
 Surgical Neurologist Online
Surgical Neurologist Online Consultation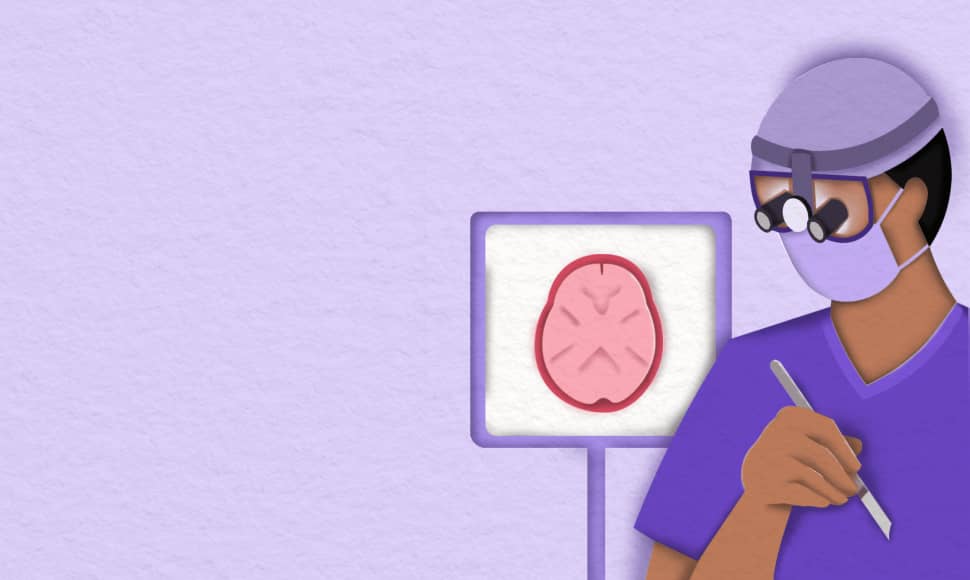 About
Neurosurgeon specializes in surgical treatment of disorders of nervous system. They treat trauma, tumors, disorders, infections and degenrative diseases of brain and spinal cord.
Akshay Hari
11 years exp | MBBS, DNB (Neuro Surgery), Super Specialization in Spine surgery, Fellowship in Minimally Invasive and Advanced Complex Spine Surgery Australia
Chitra's Lifeline Clinic
Next available at 12:30 PM
Anandh Balasubramaniam
27 years exp | MBBS, MS, MCh (Neurosurgery), DNB (Neurosurgery)
Dr Anandh Balasubramaniam's Clinic
Next available at 01:00 PM
Raghuram G
15 years exp | MBBS, Neurosurgery Fellow in Streotactic and Functional Neurosurgery
Columbia Asia Yeshwantpur
No slots available
Aniruddha A Kulkarni
10 years exp | MBBS, MS, MCh (Neurosurgery) - NIMHANS
Neuro World
No slots available
Shikhil Uppal
9 years exp | MBBS, MS (General Surgery), MCh (Neurosurgery)
Uppal Neuro Hospital
No slots available
Symptoms
Why and when should I consult a Neurosurgeon?
A Neurosurgeon specializes in the nervous system, brain, and spinal cord. They treat seizures, headaches, dizziness, coordination, and sensation problems, along with neuromuscular, degenerative, and spinal cord. A neurosurgeon treats a variety of conditions that goes beyond the brain including many painful conditions, such as low back pain, epilepsy, stroke, sciatica, pinched nerves and chronic pa

...
in . Some of the common signs when you should seek a consultation with a neurosurgeon. -Atypical Headaches or Migraines -Dizziness or Balance Issues -Unusual Pain -Numbness or Tingling -Unintentional Tremors or jerks -Unexplained Seizures -Spinal cord injury: Severe pain in hands, arms, shoulders and neck -Tingling and weakness
READ MORE
Treatment
What are the conditions that our Neurosurgeon can treat?
Brain Tumor: Our neurosurgeon online consultation can diagnose a brain tumor after evaluating the symptoms. Cerebral palsy: Early diagnosis of Cerebral Palsy is essential for monitoring and treatment. Contact our experts to get a detailed evaluation and screening. Neuropathy: The symptoms of neuropathy are varied and hence it is difficult to diagnose. It is necessary to get it checked by the b

...
est neurosurgeons to know the extent of the damage. Spine tumor: Treatment depends on the type of tumor and its location. A neurosurgeon helps to determine the type and treatment options. Aneurysm: Treating aneurysm is done by repairing the blood vessels. Talk to our experts on the treatment options and medications involved. Stroke: A Neurosurgeon helps to understand the severity of the stroke and possible interventions to aid in recovery. Muscular dystrophy: Common types of muscular dystrophy are easy but those that are related to genetics are hard. Neuralgia: It is a condition where there is neuropathic pain in the face. Consult a Neurosurgeon if you have persistent pain or affects the quality of your life. Parkinsons disease: If you are diagnosed with Parkinsons or have symptoms that point to it, a Neurosurgeon can diagnose and treat the symptoms and help to manage it effectively. -Brain Injury: Immediate medical care is necessary for brain injuries. Depending on the severity of the condition, the Neurosurgeon can determine the treatment plan.
READ MORE
How it Works
What can I expect in an Online Video Consultation with the Neurosurgeon?
Once you have made the wise decision of consulting with one of our top specialists, you no longer have to go searching for Neurosurgeon near me. Instead, you can -Book an appointment with the doctor of your choice from our app or website -Share your medical reports or records with your doctor to help them understand your case beforehand. -Before the day of consultation, note down all your sym

...
ptoms and any questions that you may have to make the best use of the time given. -During the consultation, the doctor will do a thorough investigation. and recommend the best way forward
READ MORE
Benefits
What are the benefits of doing an Online Neurosurgeon Consultation?
Best Doctors: Connect with the Best Neurosurgeon in the country to get accurate diagnosis and the best possible treatment options for your condition No wait time: You do not have to worry about waiting in line at a doctors clinic as the consultation starts exactly at the time chosen by you. Digital records: All your prescriptions from the doctor and medical records are digitized which gives yo

...
u the convenience of accessing it from just about anywhere and at any time. Free follow up session: Get a free follow-up within 8 days of your consultation. Convenience: Our objective at carefit is to facilitate best services in a hassle-free manner. You can pick the time slot as per your convenience and get the consultation from doctors at the comfort of your home. After successful payment, a confirmation email will be sent to the registered email id with a link for Online Neurosurgeon consultation. We have Female Neurosurgeons too for women who prefer to be seen by a lady doctor.
READ MORE