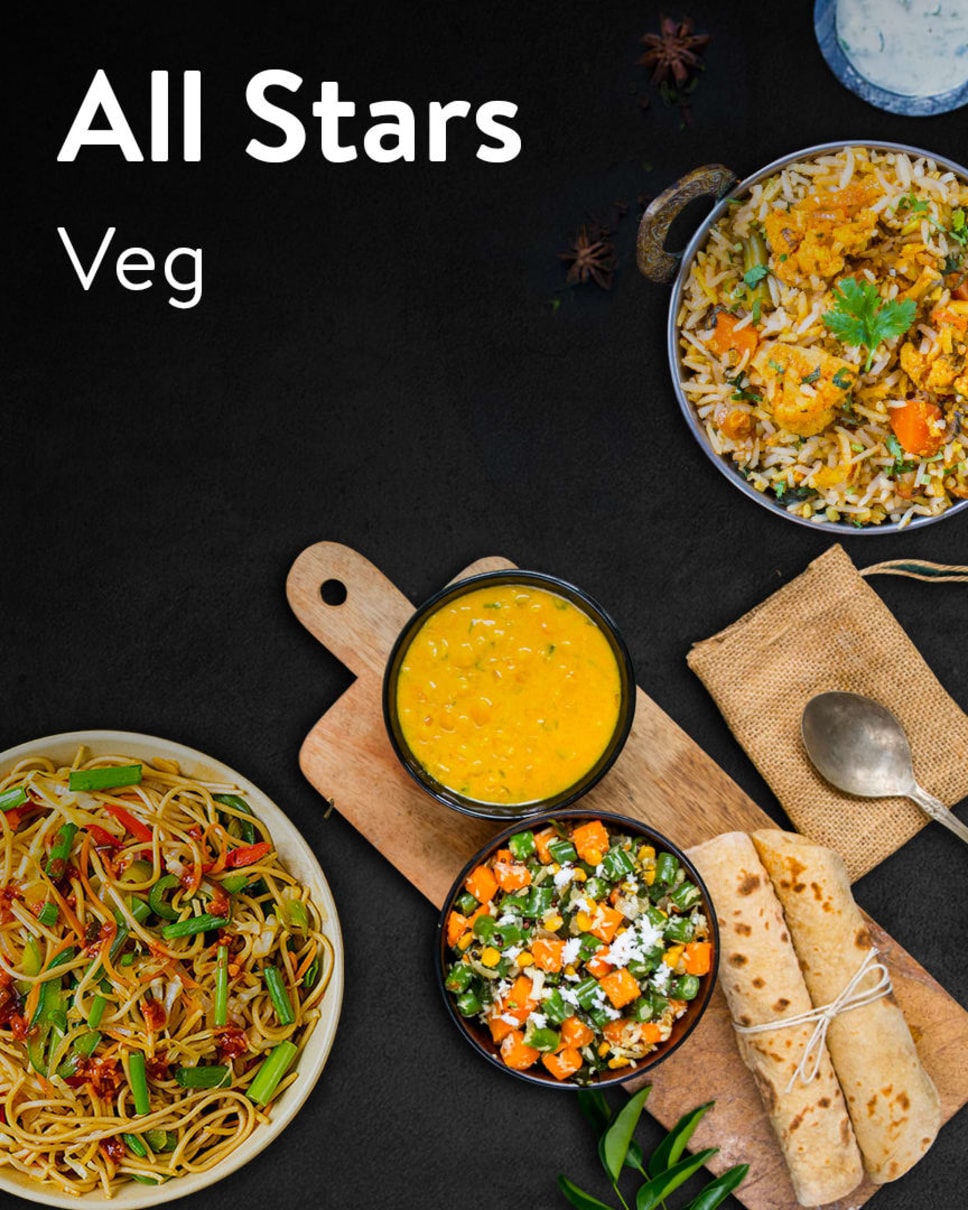 Home >
 eat.fit >
  subscriptions
All Stars Veg
Want something new every day? Make way for the All Stars! Curated by our chef from across the menu, you can go from an Indian thali one day to a gourmet Buddha Bowl the next.
Offers applied
Flat 50% Off on Monthly Subscriptions
T&C

Meals are delivered every day at the chosen address and time

Full flexibility to change delivery address, time and even cancel meals at any time

Get a full refund for any meals you cancel. Refunds are credited to your account at the end of the cycle or adjusted against your next billing cycle

You can auto-renew subscriptions and get the best price per meal. Subscriptions renew on the same day of every week/month from the start date
Upcoming meals
Sat & Sun meals will not be delivered if deliver on weekends is off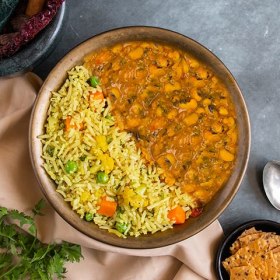 Tue, 7 Jul
Some days call for an easy-going meal like this one. A high protein lobia dal cooked in homely spices with your favorite basmati brown rice veg pulao that has carrot, cauliflower and peas. Allergen Information: Contains seeds. Served with Superfood of the day.
Try for ₹99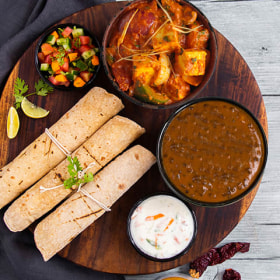 Wed, 8 Jul
Fit Thali with Kadhai Paneer
3 Rotis, Kadhai Paneer, Dal Makhni and Salad. Make way for this one-fit wonder! With your favourites packed in one meal, our Fit Thalis take deciding what to eat off your plate. Move over boring dal, sabzi; Coming up are fibre-packed rotis with eat.fit's lip smacking Kadhai Paneer that has high-protein paneer pieces tossed through onions and capsicum. It's served with an innovative no-cream dal makhni that has the same taste and richness as the original, minus the unnecessary guilt! Enjoy this with the raita, salad of the day and Superfood of the day. Allergen Information: Contains gluten, dairy and nuts. *Salad and raita may vary from the picture. Nutritional values may vary of raita and salad.
Thu, 9 Jul
Texmex Cottage Cheese with Chilli Olive Sauce
eat.fit has added a gourmet twist to your regular cottage cheese. We've baked some cottage cheese marinated in a tex mex spice mix alongside a delicious chilli olive sauce, your favourite veg pulao with veggies like carrots, cauliflower and more and a sauteed mix of veggies of the enjoy. Enjoy this filling meal full of flavours and goodness of delicious ingredients. Allergen Information: Contains mustard, vinegar, nuts and dairy. *Nutritional Value of sauce not included.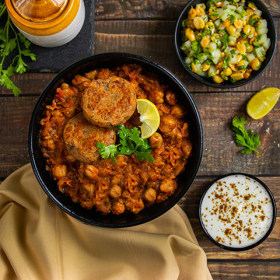 Fri, 10 Jul
High-Protein Chole Patty Meal
Looking for a high-protein vegetarian option? Look no further. Served on a bed of tangy chole masala are healthy sweet potato patties. Packed with protein from sources that are also rich in good carbs, this meal is complemented by a peanut cucumber salad and some probiotic yogurt. A great way to fuel your workouts and aid muscle building, dig into this meal today! - Quality proteins from chole, yogurt and peanuts - Sweet potato patties rich in good carbs - High-fibre side salad - Mild, homestyle spices Allergen Information: Contains dairy, nuts, seeds.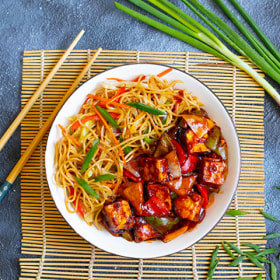 Sat, 11 Jul
Chilli Paneer Whole Wheat Hakka Noodles
A bowl full of goodness, some dry chilli paneer laid atop traditional veg hakka noodles is just what you need today! With 100% whole wheat noodles tossed with high-fibre carrots, cabbage and spring onion, you can enjoy your favourite one-bowl meal guilt-free. Served with the superfood of the day. Key Facts: Protein from paneer helps repair wear & tear of muscles. Allergen Information: Contains gluten, dairy, soy sauce. Traces of mushroom and celery.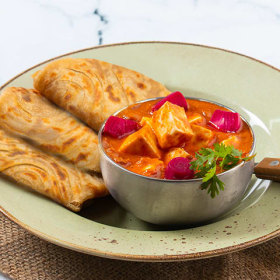 Sun, 12 Jul
Paneer Khatta Pyaaz Paratha Thali
Here's a super healthy meal which has fibre-packed parathas with eat.fit's best-selling paneer khatta pyaaz enveloped in a sweet-and-spicy gravy. Allergen Information: Contains nuts, dairy and gluten.