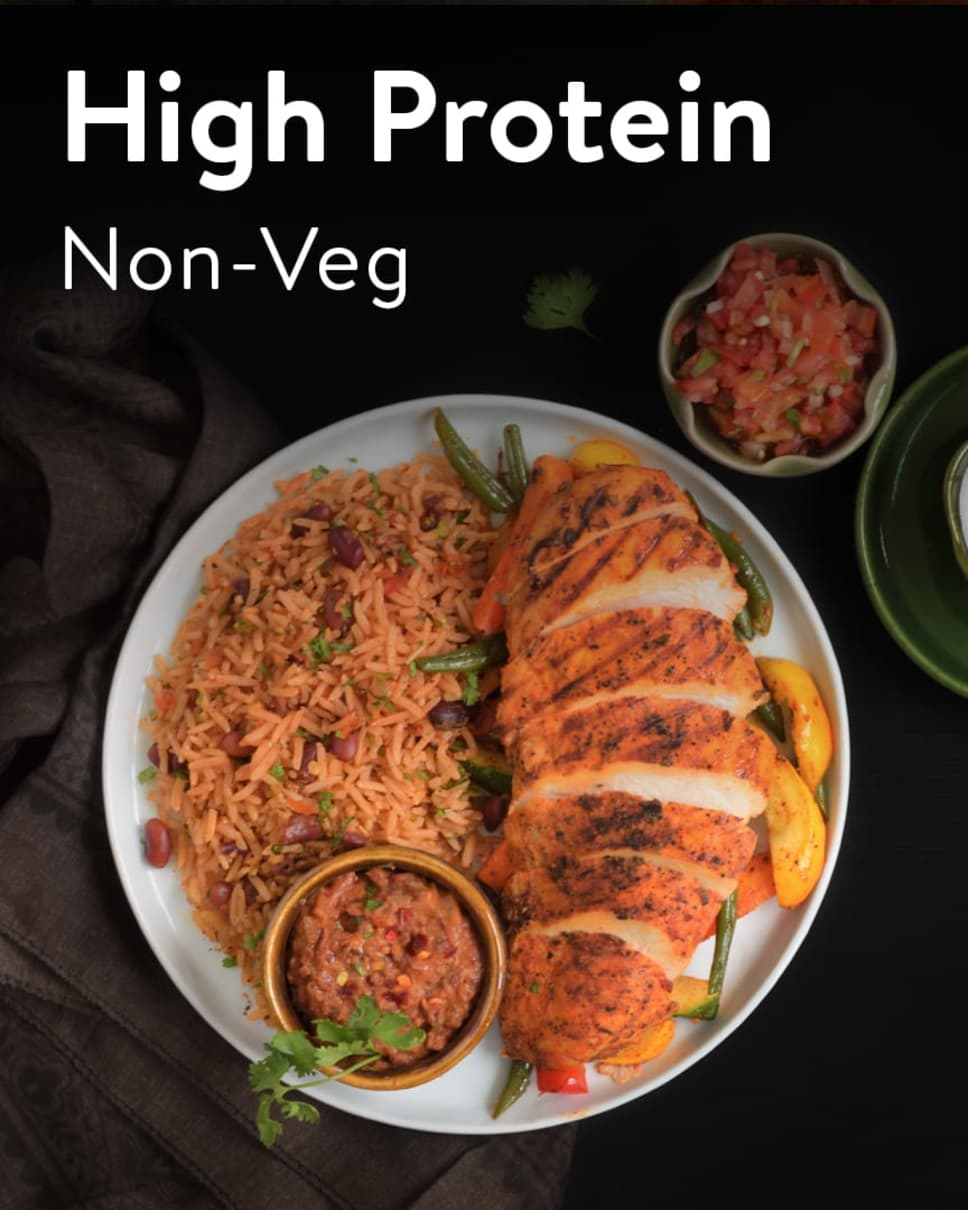 Home >
 eat.fit >
  subscriptions
High Protein Non-Veg
Let your tastebuds travel the world as you experience flavours from the cafes of Italy, curries from the East, and Tex-Mex marinades from the States. Ready to be a culinary globetrotter?
Offers applied
Flat 40% Off on Monthly Subscriptions
T&C
₹2000 Puma Gift Voucher on monthly subscriptions order above 3000 excluding packaging charges. Receivable in 7-10 days from subscription start date.
T&C
Get a complimentary fitclub membership on purchase of this subscription and enjoy fitcash & free delivery benefits!
T&C

Meals are delivered every day at the chosen address and time
Full flexibility to change meals, delivery address, time and even cancel meals for the day

Get a full refund for any meals you cancel. Refunds are credited to your account at the end of the cycle or adjusted against your next billing cycle

You can auto-renew subscriptions and get the best price per meal. Subscriptions renew on the same day of every week/month from the start date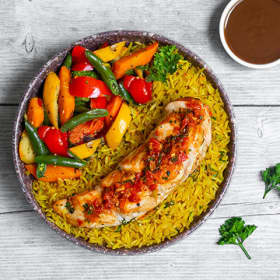 Wed, 19 Feb
Arrabbiata Stuffed Grilled Chicken
Savour spice-rubbed chicken stuffed with the signature Arrabbiata sauce and topped with the classic demi glace. Enjoy this tantalisingly tasty meal with herbed rice in tomato olive sauce and sauteed veggies. - Made with high-fibre brown rice - No-cream, no-butter recipe - Lean, high-protein chicken breast Served with the superfood of the day. Allergen information: Contains mustard, celery and traces of mushrooms.
Try for ₹199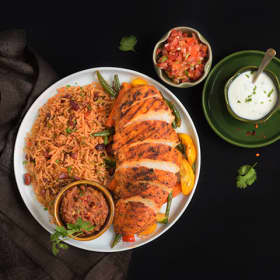 Thu, 20 Feb
Tex-Mex Chipotle Baked Chicken with Rice
Enjoy this high-protein meal made with flavourful chipotle chicken served with Tex-Mex rice, mashed kidney beans, tomato salsa, tomato-olive sauce and tossed vegetables. This sumptuous dish is served alongside a lime yogurt dip. Served with the superfood the day. Allergen information: The dip contains dairy and vinegar.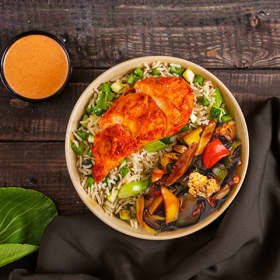 Fri, 21 Feb
Cambodian Grilled Chicken with Jade Rice
Savour the eclectic flavours of Cambodia with juicy coconut milk marinated chicken breasts rubbed with a spicy red chilli paste and infused with the flavour of lemongrass and galangal. This heady meal is served with our aromatic jade brown rice tossed with haricot beans, bok choy, bell peppers and zucchini and drizzled with a mildly tangy ginger soy sauce. Served with the superfood of the day. Allergen information: Contains soy and nuts. Traces of mushroom and celery.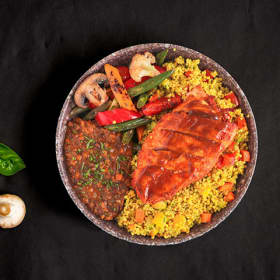 Sat, 22 Feb
Ethiopian Berbere Spiced Chicken with Millet
An in-house berbere spice mix made using paprika, cumin, cinnamon, cloves among others is what makes this chicken main so special. Served on a bed of high fibre foxtail millet layered over stewed lentils, the multi-flavour profile of the dish is a real treat. - No hormones, no steroids, no antibiotics chicken - Lean, high-protein chicken breast - Packed with fibre-rich veg Served with the superfood of the day. Allergen Information: Contains dairy, aromat powder, mushrooms and celery.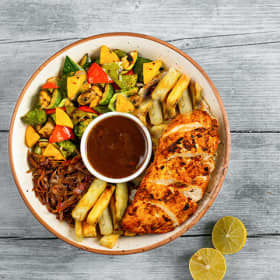 Sun, 23 Feb
Jamaican Jerk Chicken
A dish true to it's Jamaican roots that's served with juicy chicken breasts marinated in a traditional Jamaican spice mix. This flavoursome dish is served with an eclectic mix of zucchini, mushrooms and bell peppers grilled in a mildly spiced onion marmalade and drizzled with a demi glace and spice infused jus. Served with the superfood of the day. Allergen information: Contains mushroom, celery, nutmeg, vinegar, soy and dairy.