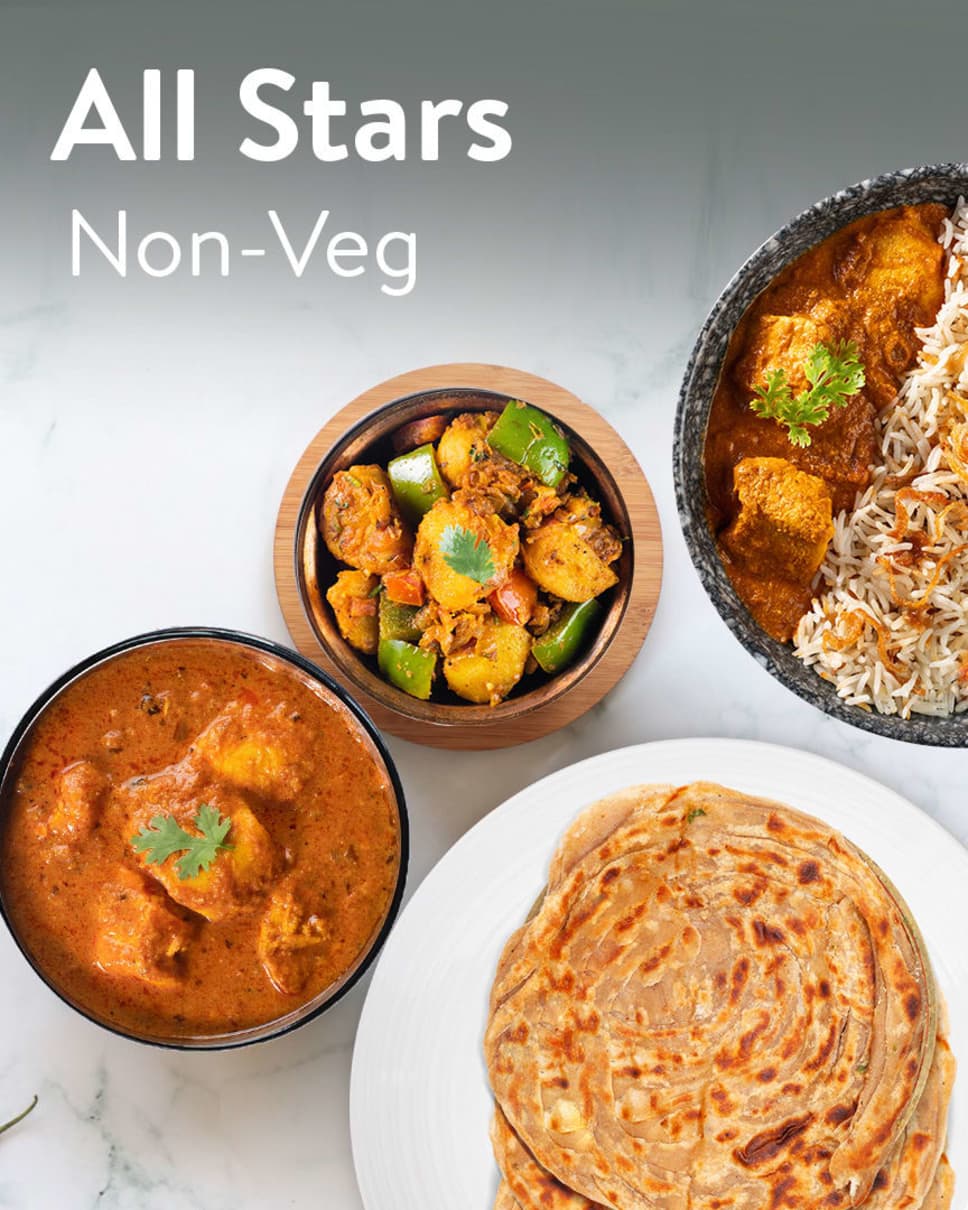 Home >
 eat.fit >
  subscriptions
All Stars Non-Veg
Want something new every day? Make way for the All Stars! Curated by our chef from across the menu, you can go from an Indian thali one day to innovative desi kulcha burger the next.
Offers applied
All Stars Monthly Subscription @ ₹179
T&C

Meals are delivered every day at the chosen address and time

Full flexibility to change delivery address, time and even cancel meals at any time

Get a full refund for any meals you cancel. Refunds are credited to your account at the end of the cycle or adjusted against your next billing cycle
You can auto-renew subscriptions and get the best price per meal. Subscriptions renew on the same day of every week/month from the start date
Upcoming meals
Sat & Sun meals will not be delivered if deliver on weekends is off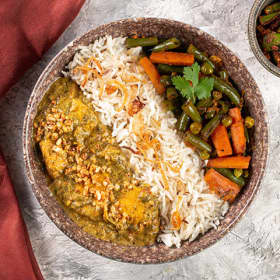 Sun, 28 Feb
Lasooni Methi Chicken, Carrot Beans & Jeera Pulao
Here is an interesting combination on your plate! High protein laooni methi chicken, ghar jaisa carrat beans matar and comforting jeera pulao is an ideal way to have your meal. Allergen information: Seed.
Try for ₹119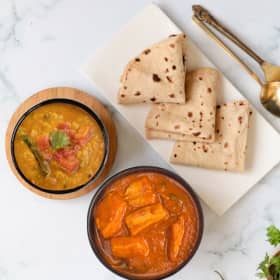 Mon, 1 Mar
Chicken Chettinad, Yellow Dal Tadka & Roti Thali
Enjoy soft fresh whole wheat rotis with Southern classic chicken chettinad - tender chicken pieces cooked in chettinad masala and easily digestble yellow dal tadka. Served with pickle of the day Allergen information: Gluten, seeds, nuts.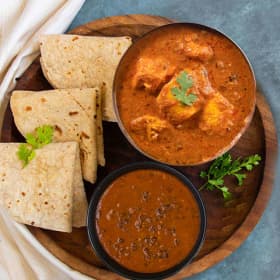 Tue, 2 Mar
3 Rotis, Butter Chicken, Dal Makhani For butter lovers, we present a double-dhamaka of deliciousness! Creamy dal makhani that you can enjoy without any guilt for we've made them using whole spices and a cashew-magaz paste and luscious butter chicken. Scoop these creamy mains with our soft and fresh whole wheat rotis. Served with Pickle of the day. Allergen Information: Contains gluten, dairy, nuts and seeds.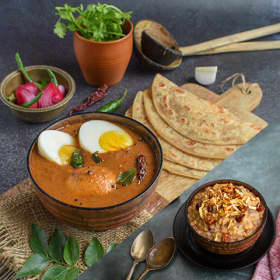 Wed, 3 Mar
Masala Egg Curry, 2 Paratha Thali & Nutty Dates Pudding
Want a meal that's nutritious yet light on your stomach? This thali of egg curry, soft whole wheat parathas, cucumber carrot salad and crunchy sirka onions is not only packed with nutrients but also with deliciousness of nutty dates pudding Allergen information: Egg, gluten, nuts, vinegar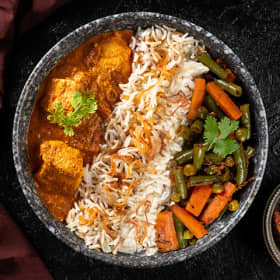 Thu, 4 Mar
Chicken Masala, Carrot Beans & Jeera Pulao
This rice bowl has exciting flavours! Succulent chicken pieces cooked in delicious masala gravy of onions, tomatoes and cashew magaz; humble carrot beans that not only adds colour to your meal but also antioxidants and comforting jeera pulao. Enjoy this nutrition packed meal! Allergen information: Dairy, nuts, seed, vinegar.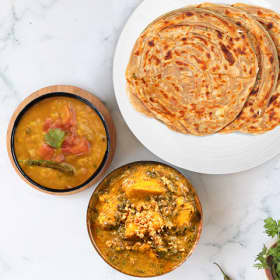 Fri, 5 Mar
Lasooni Methi Chicken, Yellow Dal Tadka, Paratha Thali
Here's a power packed combination of eat.fit's favourite dishes to make your most loved ghar jaisi thali. This thali is a combination of high protein dal in a home-style mix of spices topped with fragrant tadka and a delicious lasooni methi chicken cooked with chopped palak along with a magaz, methi & tomato-onion gravy. Scoop this meal with some whole wheat parathas. Allergen Information: Contains gluten, seeds.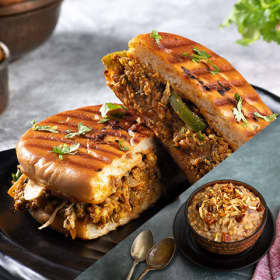 Sat, 6 Mar
Parsi Chicken Kulcha Burger & Nutty Dates Pudding
Burger goes Desi with this Kulcha Burger! Re-invented to suit Indian taste and flavours, we bring you Parsi Chicken Kulcha Burger, a dish that merges contemporary style with a desi swag. Soulful taste guaranteed as you bite into the layers of whole wheat kulcha, chicken keema and crunchy veggies. Have a sweet finish with nutty dates pudding. Allergen Information: Vinegar, soy, gluten, nuts.