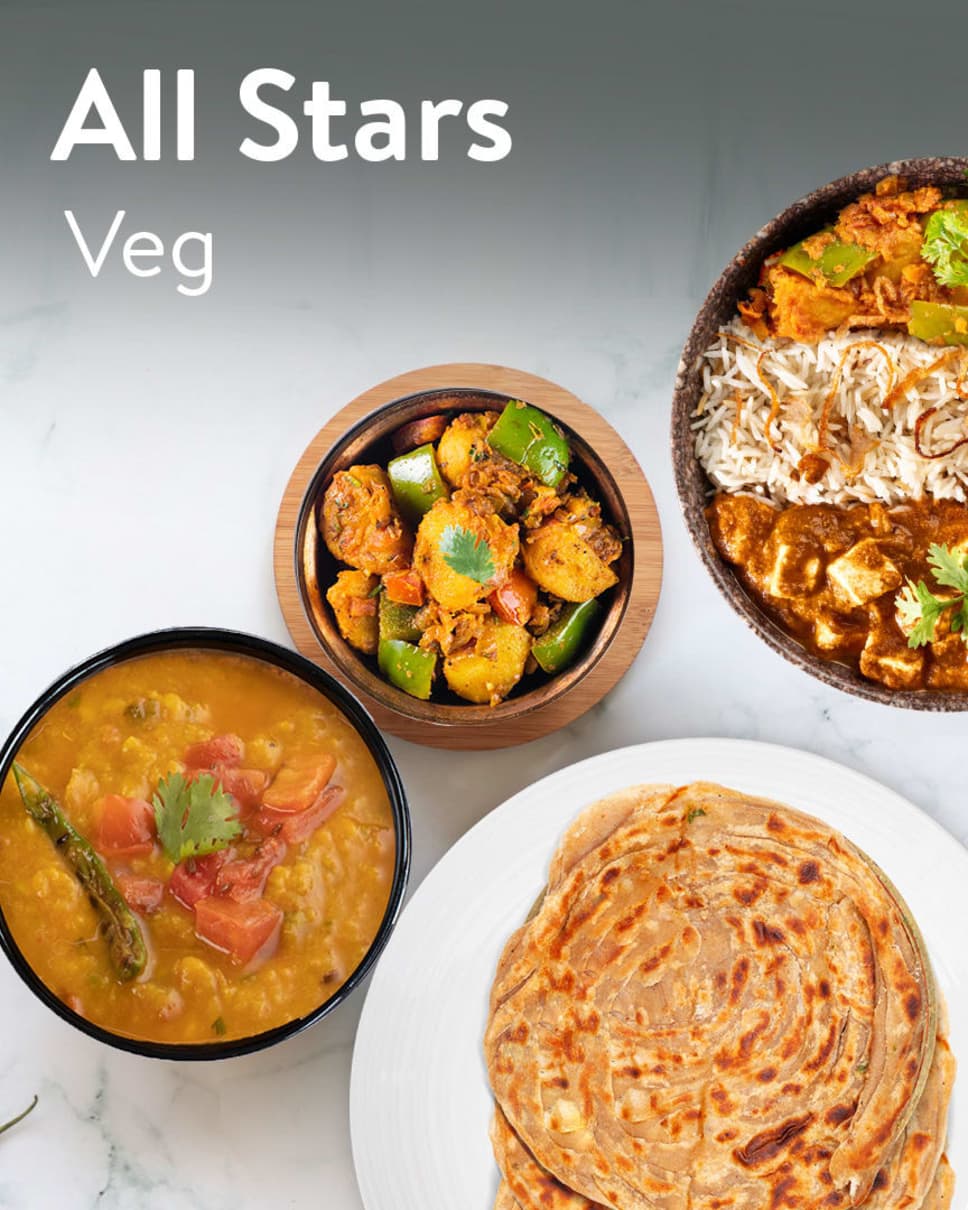 Home >
 eat.fit >
  subscriptions
All Stars Veg
Want something new every day? Make way for the All Stars! Curated by our chef from across the menu, you can go from an Indian thali one day to a gourmet Buddha Bowl the next.
Offers applied
Flat 35% Off on All Stars Monthly Subscriptions
T&C

Meals are delivered every day at the chosen address and time

Full flexibility to change delivery address, time and even cancel meals at any time

Get a full refund for any meals you cancel. Refunds are credited to your account at the end of the cycle or adjusted against your next billing cycle
You can auto-renew subscriptions and get the best price per meal. Subscriptions renew on the same day of every week/month from the start date
Upcoming meals
Sat & Sun meals will not be delivered if deliver on weekends is off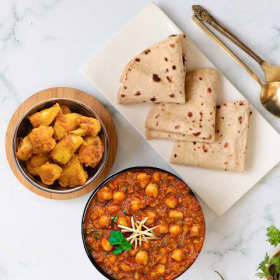 Sat, 6 Mar
Chana Masala, Aloo Gobhi Adraki, Roti Thali
Packed with protein, the tangy, spicy, juicy mix of chana masala flavoured with anardana, amchur has been paired with aloo gobhi with a gingerly twist and soft whole wheat rotis. Sit back, relax and savour this comforting meal. Served with pickle of the day Allergen information: Gluten.
Try for ₹99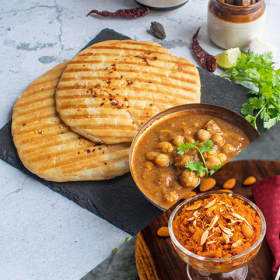 Sun, 7 Mar
Chana Masala, 2 Kulche Meal & Gajar ka Halwa
Try out the all time favourite combination of simple, flavourful chole masala along with soft kulchas and yummy gajar ka halwa. Allergen information: Dairy, gluten, nuts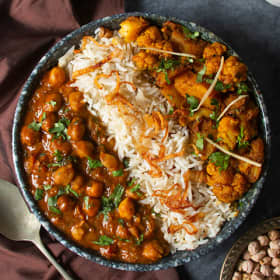 Mon, 8 Mar
Chana Masala, Aloo Gobhi Adraki & Jeera Pulao
Tangy, spicy, juicy protein packed chana masala accompanied with tasty aloo gobhi adraki and comforting jeera pulao makes this rice bowl a meal of convenience at all seasons. Allergen information: Vinegar, seed.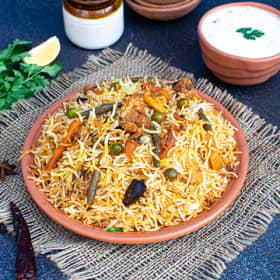 Tue, 9 Mar
Indulge in your love for biryani with eat.fit. Dig into our Shahi subz biryani that's the perfect balance of spices and flavours. Made with a medley of vegetables like carrots, beans and cauliflower, the white rice biryani is finished off with some caramelised onions. Allergen information: Contains dairy and nuts.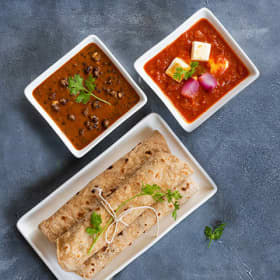 Wed, 10 Mar
3 Rotis, Paneer Khatta Pyaaz, Dal Makhni. Make way for this one-fit wonder! With your favourites packed in one meal, our Fit Thalis take deciding what to eat off your plate. Move over boring dal, sabzi; Coming up are fibre-packed rotis with eat.fit's best-selling paneer khatta pyaaz enveloped in a sweet-and-spicy gravy. It's served with an innovative no-cream dal makhni that has the same taste and richness as the original, minus the unnecessary guilt! Allergen Information: Contains gluten, dairy and nuts.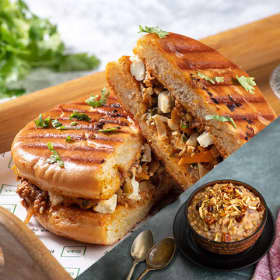 Thu, 11 Mar
Butter Paneer Kulcha Burger & Nutty Dates Pudding
Eat fit's Indian touch to burger with regional favourites - kulcha and butter paneer masala is an absolute sensation. This innovative and new age kulcha burger retains it's desi core flavour while you enjoy the layers of whole wheat kulcha, butter paneer masala and sauteed veggies together. Balance your taste with eat fit's healthy dessert - nutty dates pudding. Allergen Information: Dairy, Vinegar, Soy, Gluten, Nut, Seeds.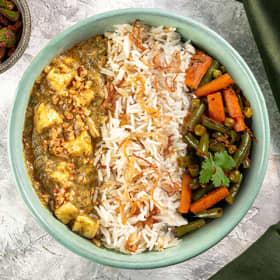 Fri, 12 Mar
Lasooni Methi Paneer, Carrot Beans & Jeera Pulao
Want to try a rice bowl with a mix of amazing flavours? Try our lasooni methi paneer , homely carrot beans matar and simple jeera pulao for a flavourful yet light on tummy meal. Allergen information: Dairy, seed