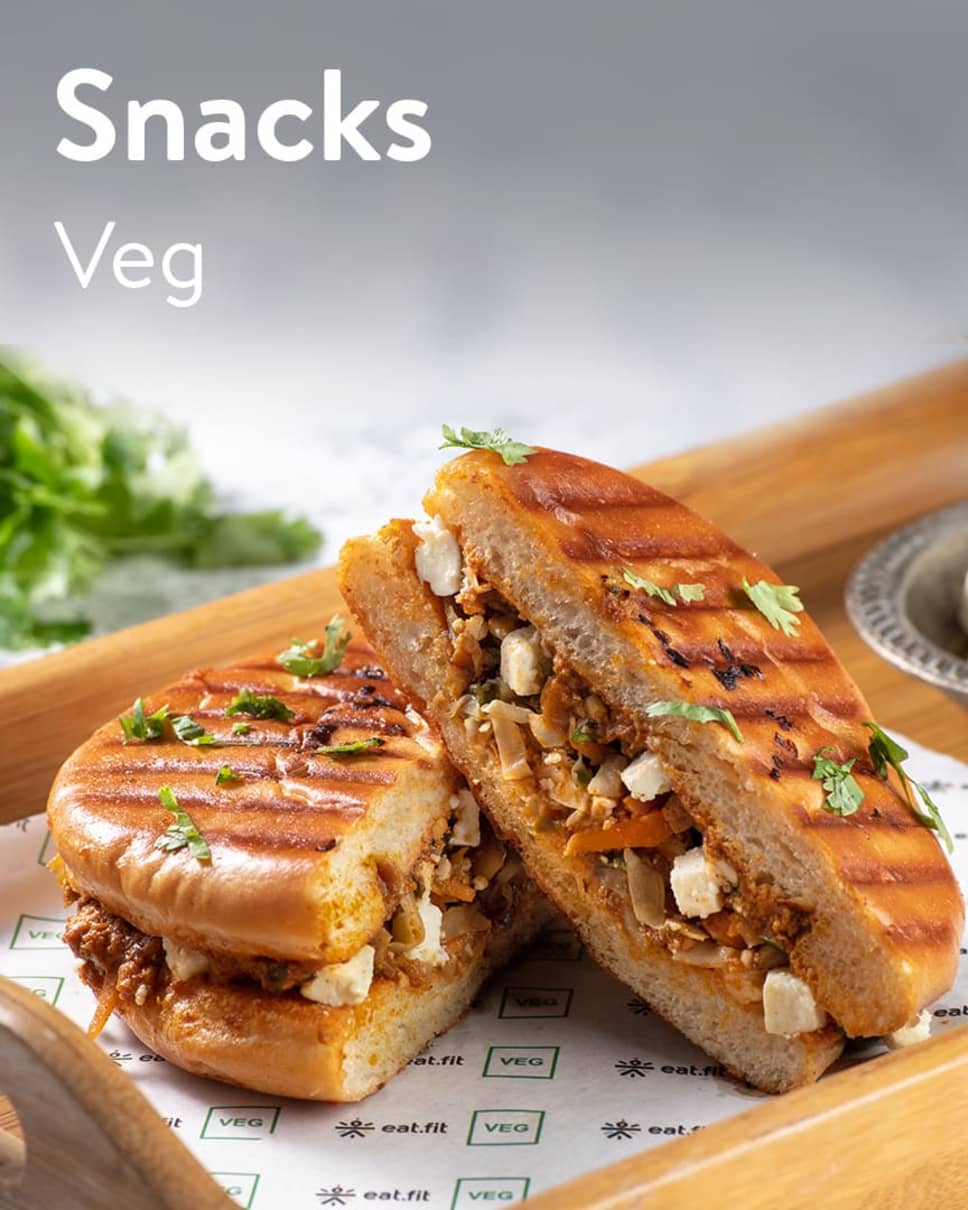 Home >
 eat.fit >
  subscriptions
Snacks Veg
Mid-day slump? Well, snack time just got a lot more exciting with healthy, tasty, innovative dishes! Dig in guilt free.
Offers applied
Flat 35% Off on Monthly Subscriptions
T&C

Meals are delivered every day at the chosen address and time

Full flexibility to change meals, delivery address, time and even cancel meals for the day

Get a full refund for any meals you cancel. Refunds are credited to your account at the end of the cycle or adjusted against your next billing cycle
You can auto-renew subscriptions and get the best price per meal. Subscriptions renew on the same day of every week/month from the start date
Upcoming meals
Sat & Sun meals will not be delivered if deliver on weekends is off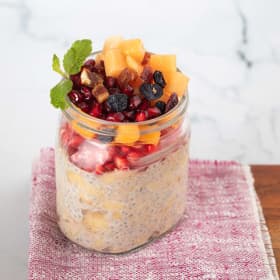 Sat, 6 Mar
Ideal for weight loss, our Fruit Pop Oatmeal bowl is the perfect way to refuel during the day. A wholesome take on the popular overnight oats jar trend, we use nutritious unprocessed rolled oats tossed with raisin, seeds, dates, basil seeds, sweetened with honey and dates and seasonal fruits. The oatmeal is sweetened with natural sugars like dates and honey. Allergen Information: Contains berries, gluten and dairy. *Please note, the selection of fruits may vary from those pictured based on seasonality. Also, this item is served cold.
Try for ₹99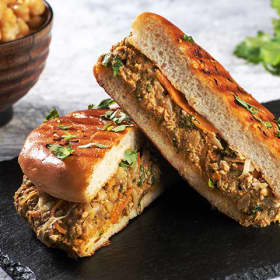 Sun, 7 Mar
Spicy Dilli Kulcha Burger
Does a burger always need to be firangi? Definitely not! Eat fit's Dilli special kulcha burger evokes not only nostalgia but also let's you enjoy traditional tastes in contemporary style. Bite into the layers of whole wheat kulcha with protein packed mashed chole and crunchy sauteed veggies with delight. Allergen Information: Vinegar, Soy, Gluten, Nutmeg, Dairy.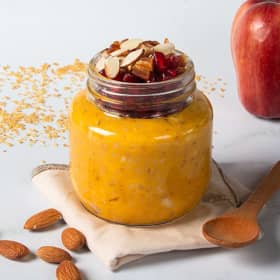 Mon, 8 Mar
This vegan tropical fruit pop made with broken wheat, cashews, almonds sweetened with mango jaggery blend along with other fruits is sure to bring back the nostalgia of summers. Allergen information: Nuts, gluten.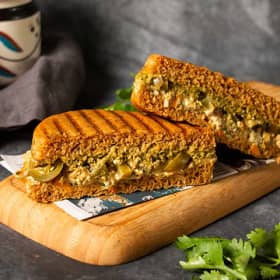 Tue, 9 Mar
Chutney Cheese Kulcha Burger
Bursting with flavours, this desi chutney cheese kulcha burger is guaranteed to leave you finger licking. Soft whole wheat kulcha, spread with creamy peanut chutney, filled with sauteed veggies and topped with cheese sauce is a delight at any time of the day. Allergen information: Gluten, dairy, nut, soy, vinegar.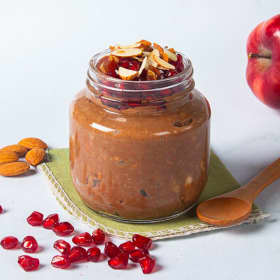 Wed, 10 Mar
Grab on this delectable chocolate fruit pop - made with broken wheat, cashews, almonds, dark chocolate, coffee, milk, sweetened with jaggery and dates. Allergen information: Dairy, gluten, nuts.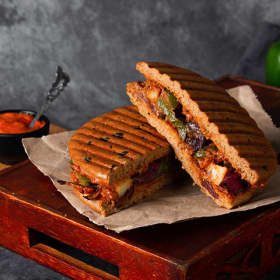 Thu, 11 Mar
Vegan Masala Kulcha Burger
Hey ho Vegans! A happy treat for you that's honestly Indian - Vegan Masala Kulcha Burger with desi chettinad base spread on whole wheat soft kulcha, topped with crunchy roasted capsicum, sweet potato and sweetly delicious balsamic roasted caramelized onions. We are sure that every bite into these layers will fill your soul. Allergen information: Gluten, vinegar, nut.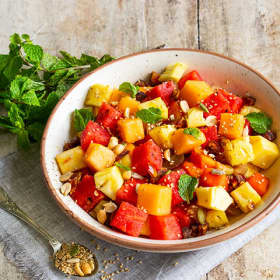 Fri, 12 Mar
Classic Fruit Bowl