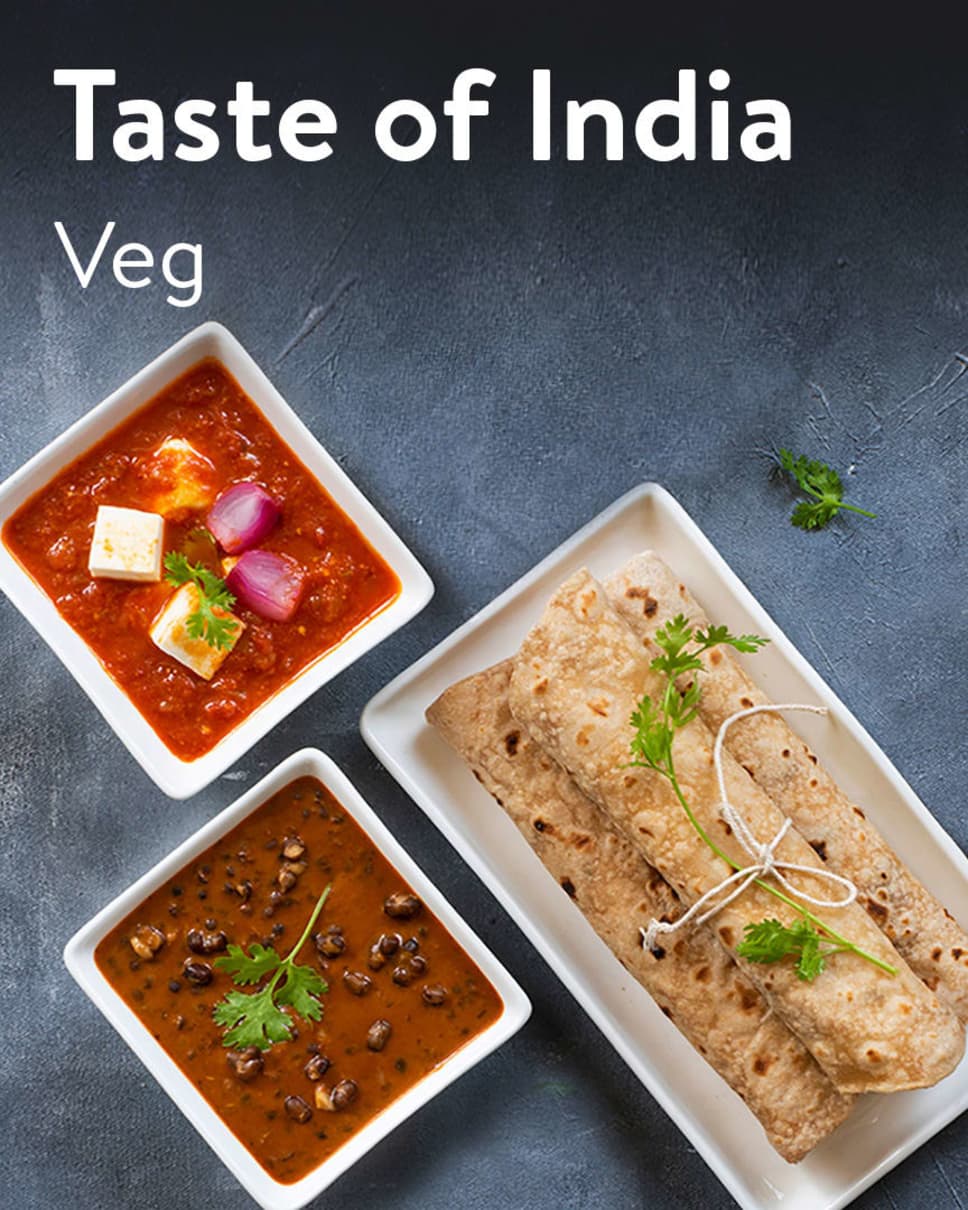 Home >
 eat.fit >
  subscriptions
Taste of India Veg
A country with its sumptuous mix of traditions, India comes with a different taste across its culture and diversity. Regionally distinct recipes and a burst of mind-boggling flavours, here's an India inspired meal plan by eat.fit, your very own Taste of India
Offers applied
Flat 35% Off on Monthly Subscriptions
T&C

Meals are delivered every day at the chosen address and time

Full flexibility to change meals, delivery address, time and even cancel meals for the day

Get a full refund for any meals you cancel. Refunds are credited to your account at the end of the cycle or adjusted against your next billing cycle
You can auto-renew subscriptions and get the best price per meal. Subscriptions renew on the same day of every week/month from the start date
Upcoming meals
Sat & Sun meals will not be delivered if deliver on weekends is off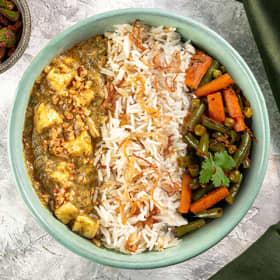 Fri, 7 May
Lasooni Methi Paneer, Carrot Beans & Jeera Pulao
Want to try a rice bowl with a mix of amazing flavours? Try our lasooni methi paneer , homely carrot beans matar and simple jeera pulao for a flavourful yet light on tummy meal. Allergen information: Dairy, seed
Try for ₹119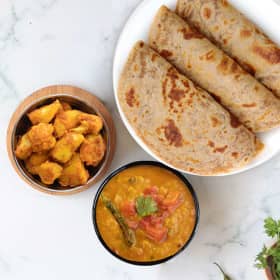 Sat, 8 May
Yellow Dal Tadka, Aloo Gobhi Adraki, Paratha Thali
Simplicity is the best form of beauty..and of taste! Relish the simple yet beautiful flavours of our homestyle yellow dal tadka and aloo gobi adraki in this thali. A rich source of protein, our yellow dal tadka is light on your stomach and heavy on flavours. The aloo gobhi is prepared using simple spices and a whole lot of the super nutritious and beneficial ginger. To savour these mains, there's our soft and fresh whole wheat parathas. Served with Pickle of the day. Allergen Information: Contains gluten.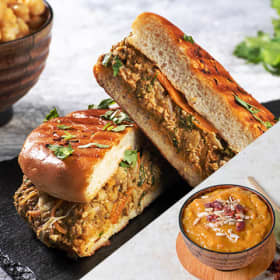 Sun, 9 May
Spicy Dilli Kulcha Burger & Turmeric Besan Halwa
Does a burger always need to be firangi? Definitely not! Eat fit's desi Spicy Dilli Kulcha Burger not only evokes nostalgia but also lets you enjoy traditional tastes in contemporary style. Bite into the layers of whole wheat kulcha with protein packed chole and crunchy sauteed veggies with delight. Finish on a sweet note with Turmeric Besan Halwa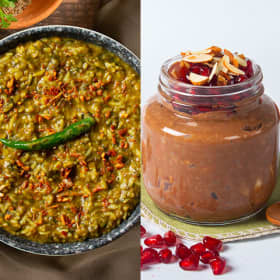 Mon, 10 May
Dal Palak Khichdi (Lunch) & Chocolate Fruit Pop (Dinner)
Your today's lunch and dinner are nutrient dense dal palak khichdi and lipsmacking chocolate fruit pop made with fibre rich broken wheat, dark chocolate, sweetened with fruits and dates. Your lunch not only is rich in protein but also a good source of vitamin K, A and folate that helps boost bone health and immunity. Dinner provides you healthy fat and fat soluble vitamins that aid recovery at the end of the day. The nutritional value displayed is for both the meals. Allergen information : Nuts, seeds, dairy.
Tue, 11 May
Kofta Masala, 2 Paratha Thali & Turmeric Besan Halwa
Try out our vegan tofu koftas flavourfully simmered in mildly spiced chettinad gravy along with soft whole wheat parathas. Complete your meal with this perfect dessert - turmeric besan halwa filled with goodness of turmeric, besan, nuts, seeds and sweetened with jaggery. Allergen information: Gluten, soy, nut, seeds, vinegar.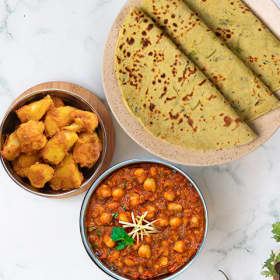 Wed, 12 May
Chana Masala, Aloo Gobhi Adraki, Methi Roti Thali
Packed with protein, the tangy, spicy, juicy mix of chana masala flavoured with anardana, amchur has been paired with aloo gobhi with a gingerly twist and soft whole wheat methi rotis. Sit back, relax and savour this comforting meal. Allergen information: Gluten.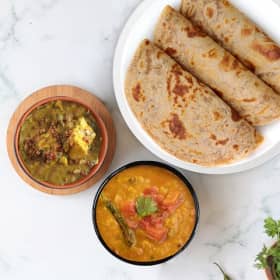 Thu, 13 May
Yellow Dal Tadka, Lasooni Methi Paneer & Paratha Thali
Here's a power packed combination of eat.fit's favourite dishes to make your most loved ghar jaisi thali. This thali is a combination of high protein dal in a home-style mix of spices topped with fragrant tadka and a delicious Lasooni Methi Paneer sabzi cooked with chopped palak along with a magaz, methi & tomato-onion gravy. Scoop this meal with some high-fibre whole wheat parathas. Allergen Information: Contains gluten, dairy and seeds. *Tadka not included in Nutritional Values.