2-Ingredient Kaju Katli
One of India's favourite sweets, almost every Indian has certainly tasted this delicious dessert at some point or the other. This 2-Ingredient Kaju Katli Recipe will help you learn How to make 2-Ingredient Kaju Katli and allow you to experience the joy of a truly homemade treat. The 2-Ingredient Kaju Katli Ingredients are jaggery and split cashew nuts and are readily available across the country. ... This dish takes just a little over an hour to prepare and is sure to be a hit among the kids and the adults alike. Traditionally prepared during Hindu festivals like Diwali and Ganesh Chathurthi, the 2-Ingredient Kaju Katli has become an important part of Indian cuisine in the last few centuries. Cashew nuts being native to Brazil were in fact introduced in Goa by the Portuguese some five hundred years ago and have since become extremely popular. Since this 2-Ingredient Kaju Katli Recipe replaces sugar and ghee with plain jaggery, it also ensures that it is relatively low in calories and fat while not compromising on the richness and taste of the classic Kaju Katli. When you prepare 2-Ingredient Kaju Katli at Home, ensure that you consume it in moderation as it is an extremely rich sweet that can upset your health if eaten in excess.
Nutrition Info. (per serving)
Ingredients
Dry Grocery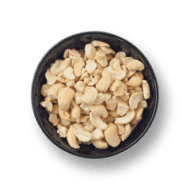 Cashewnut (2 Piece Split)
250 g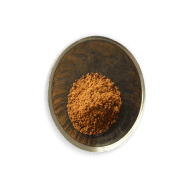 Jaggery Powder
4 tablespoons
Directions
1
Lightly Toast The Cashew Nuts On A Low Flame For 4-5 Min And Let It Cool Down.
2
As The Cashew Nuts Are Cooled Down, Pulse Grind The Cashew Nuts In A Blender. It Should Be Coarse Powder.( Do Not Over Blend Or It Will Release It's Oil).
3
Lightly Grease Plate With Oil And Set Aside. Take A Saucepan Add Jaggery Powder And Water, On A Low Flame Let It Boil For 2-3 Min Until It Starts To Thicken
4
As The Jaggery Syrup thickens, Add The Powdered Cashew Nuts And Mix Well To Avoid Any Lumps. Turn off the heat.
5
While The Mixture Is Still Warm Transfer It To The Greased Plate And Spread The Mixture With Spatula,Try To Spread It Evenly.You can use the base of a metal bowl to even this out on the plate.
6
Allow It To Cool At Room Temperature For 20 -25 Minutes. As It Cools Down, It Will Get Firm. Check the mix if it is firm enough to cut. If not you might want to cool this in the refrigerator. Cut It Into Square/Diamonds As Desired.And Serve.
Success!
We hope you had fun making it! Enjoy the meal.