Besan Ladoo
In India, festive seasons are incomplete without sweets and desserts. One of the most delicious and popular Indian sweets made during such festive occasions is Besan Ladoo. It is made from gram flour and other ingredients shaped into round sweet balls with our hands. They are made and relished in many Indian households during family events and festivals like Diwali. Even temples offer Besan Ladoos ... to their devotees as prasadam and are famous all over the country. There are different variants to the way one makes it. The traditional besan laddoo recipe follows some easy steps and can be done in your kitchen using your household pantry. Preparing Besan Ladoo is quite easy and simple as it involves very less ingredients and takes very little time. Besides, you can store it in an airtight container for later use. Your guests and kids will love this homemade ladoos as they are deliciously sweet and healthy. There are several besan recipes but the most popular among them is the besan ladoo as it is prominently used during festive celebrations. 'Besan Ke Ladoo' as it is popularly known, has a ghee-tinted texture and a round smooth surface. It requires a lot of patience as you need to stir it continuously for a long time to get that smooth texture. The rich flavor depends on how well one cooks it. You need to have the right proportion for each ingredient and cook it to perfection to get the fine taste. There are many varieties of Besan Ladoos but the main ingredient is the same i.e., besan or gram flour.
Nutrition Info. (per serving)
Ingredients
Dry Grocery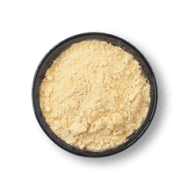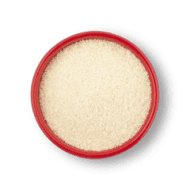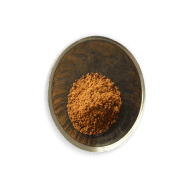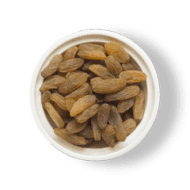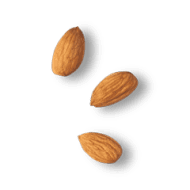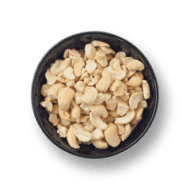 Cashewnut (2 Piece Split)
2 tablespoons
Other
Directions
1
In a non-stick pan, add ghee on a medium flame. Add besan and semolina. Roast until it is fragrant. Do not burn.
2
Reduce the heat to low and add jaggery powder, mix and let it melt completely.
3
Turn off the flame, transfer the mixture to a plate, and let the heat come down for 5 minutes.
4
Add raisin, sliced almonds, cashew nuts, and mix.
5
As the mixture is still warm, grease your palm with little ghee and shape the ladoo. Let it cool down completely at room temperature. Serve or store the ladoo in an airtight container at room temperature.
Success!
We hope you had fun making it! Enjoy the meal.