Carrot Coconut Gud Laddoo
Festive celebrations are incomplete without exchanging delightful ladoos! This quintessentially traditional sweet is ideal for your kid's lunch box, breakfast or desserts after any meal. A delicious Carrot coconut gud ladoo is high on flavour and nutritive value while catering to your sweet tooth. The edgy pairing of scrumptious carrot and naturally sweet coconut lend these laddoos their delectabl ... e taste and softly chewable texture. The history of laddoos dates back to several centuries as every region of India has its own customized variations of this dish. Most Indian households prepare carrot coconut gud ladoos during winters using seasonal and local ingredients that can be easily found in the kitchen. This yummy carrot coconut gud ladoo is a great way to sneak in some veggies into your child's diet. Instead of store-bought laddoos filled with harmful colouring agents and refined sugar, make this carrot coconut gud ladoo restaurant style at home as an instant energy-booster. Two bite-sized ladoos can be your secret trick to lighten up your child's mood. If you're on a vegan diet prepare carrot coconut gud ladoo at home using naturally sweet coconut milk. Use a hand-grater instead of a food processor for grating the carrots. Add cranberries, raisins or chopped dried fruits for enhancing the taste. Milk powder can add texture to the mixture. If the laddoo mix is dry, add warm milk to soften it. Use saffron or cardamom powder for making the laddos more flavourful. Desiccated coconut is a good substitute if fresh coconut is not available.
Nutrition Info. (per serving)
Ingredients
Dry Grocery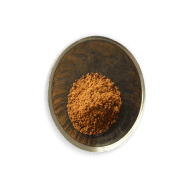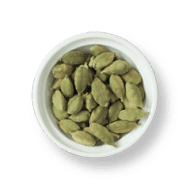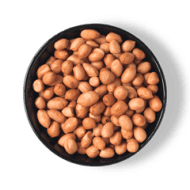 Peanut (with Skin)
1.25 tablespoons
Fruits & Vegetables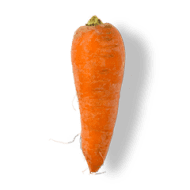 Other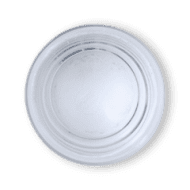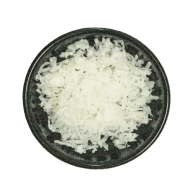 Directions
1
Crush the cardamom pods to a powder with a mortar and pestle and set aside. Toast the peanuts and discard the skin. Lightly crush in a mortar and pestle and set aside. Wash, clean, and grate the carrot. Clean and finely grate the coconut. Set both aside.
2
In a pan melt the jaggery and water and caramelized on a low flame till it turns to a syrupy texture
3
Add the grated carrot, mix and then add the grated coconut
4
While occasionally mixing on a low flame, cook till the mixture has no moisture content and starts to stick together. This stage is crucial, if you do not cook on a low flame till the moisture evaporates, the laddoos will turn out moist and will not bind'
5
Once the mixture is done, take it off the flame. Add cardamom powder and peanuts and mix well
6
Place the mixture on a plate and bring it down to room temperature then refrigerate
7
Once the mixture has cooled down, remove and roll into bite sized balls with your hands and enjoy
Success!
We hope you had fun making it! Enjoy the meal.