Chicken Bharta
A dish that has its origins in Punjab but a home in Kolkata, the chicken bharta is one of the most popular midday lunch meals. Primarily a main course that can be had with rice or roti, the chicken bharta recipe consists of boneless chunks of chicken and boiled eggs swirling around in a delicious concoction. A true Kolkata style chicken bharta comes packed with chicken breast pieces, some of the ... most popular Indian spices like Kasuri methi, Punjabi garam masala, tandoori masala and some more spice to truly whip up a delicious storm in your tastebuds. The dish has its origins in Punjab and was brought to the City of Joy by the migrating Sikh community. The bharta - or the leftover chicken slices were used to make a separate dish so as to not waste them. The golden yellow colour of the gravy appealed to the Bengalis, who loved using turmeric and mustard in their cooking. The chicken bharta recipe became a cult classic, with Bengali unofficially adopting the dish, and adding their own twist with the eggs, which is a primarily Bangladeshi addition. The creaminess adds a punch to the flavour and it can work well as a main dish or even as a side accompaniment with kulcha and naan. The meal works as a popular lunch option and one serving is enough to last an entire day. You can give it to the kids as a packed lunch or even enjoy it as a diet-conscious meal by itself. Generally, the bone in the thighs is removed before cooking.
Nutrition Info. (per serving)
Ingredients
Poultry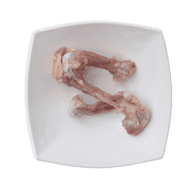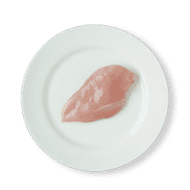 Fruits & Vegetables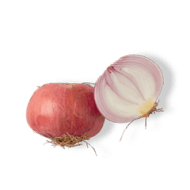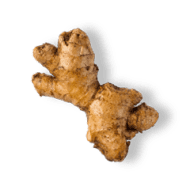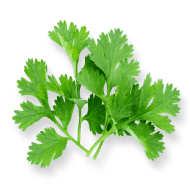 Coriander W/o Roots
0.25 unit
Dry Grocery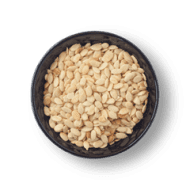 Watermelon Seeds
1 teaspoon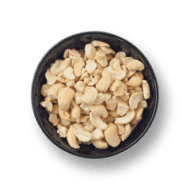 Cashewnut (2 Piece Split)
3 units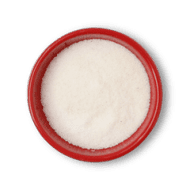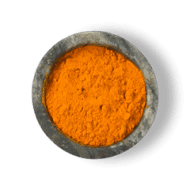 Turmeric Powder
0.5 teaspoons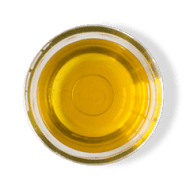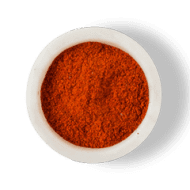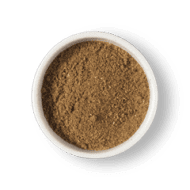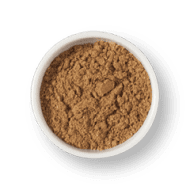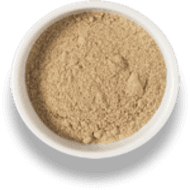 Menu Item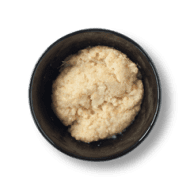 Ginger Garlic Paste
1 teaspoon
Dairy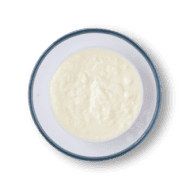 Other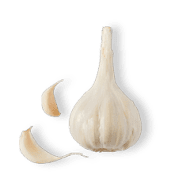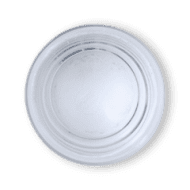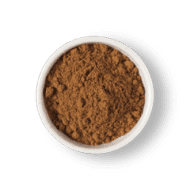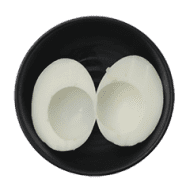 Directions
1
In a pan, add Chicken Bones, Onion, Ginger, Garlic, Coriander Roots & Water.
2
Bring to boil and let it simmer for 15 to 20 mins.
3
In a bowl, add Cashew, Magaz(melon seeds) & Water. Let it soak for 1 hour.
4
In a pan, add the soaked Cashew, Magaz & Water. Let it boil for 1 hour & keep aside and let it cool.
5
In a mixer, add the drained Cashew & Magaz.
6
Blend well to get a smooth paste.
7
In a pan, add Water, Salt & Turmeric. Bring to boil and add Chicken Breast. Boil till it cooks & shred the Chicken.
8
In a pan, add Oil, Salt & sliced Onion. Cook till golden brown. Make a fine smooth paste of the brown onion.
9
In a pan, add oil brown onion paste & Ginger Garlic Paste. Cook for 2- 3 mins.
10
Add Red Chilli Powder, Cumin Powder, Chaat Masala, Coriander Powder, Turmeric Powder & Garam Masala. Cook for 2 - 4 mins.
11
Add Cashew Magaz Paste & Curd. Cook for 1 - 2 mins.
12
Add shredded Chicken & Salt.
13
Add Chicken Stock & bring to boil. Simmer for 2-3 mins.
14
Garnish with boiled Egg White(sliced).
Success!
We hope you had fun making it! Enjoy the meal.