Healthy Snickers Bar
Snicker bars are everyone's favourite chocolate bars. A Healthy Snickers Bar made at home, is the best solution to satisfy the craving without any added preservatives or sugar. Making your own Healthy Snickers Bar also ensures there is no questionable ingredient used. This Healthy Snickers Bar Restaurant style is full of nutrition, easy to make and use easily available a few simple ingredients. G ... luten-free and almost vegan, they also have low Healthy Snickers Bar Calories. Made with all-natural ingredients and loaded with fibres, these homemade chocolates are good to eat whenever feeling hungry or having a sugar craving. You can easily make variations of this Healthy Snickers Bar. Add in a bit of maca powder for an extra caramel taste. The kids may find it a bit bitter as it uses dark chocolate. So add coconut sugar to sweeten the chocolates and give it an exotic twist. In case of a peanut allergy or if you don't like peanut, substitute them with almonds or cashews. Add a bit of peanut butter or chocolate syrup for an added flavour. Use a bar of vegan dark chocolate, to make them completely vegan snicker bars.
Nutrition Info. (per serving)
Ingredients
Dry Grocery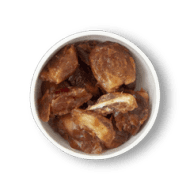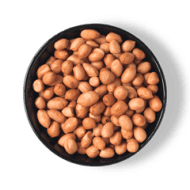 Peanut (with Skin)
0.5 cups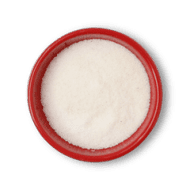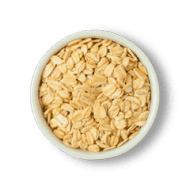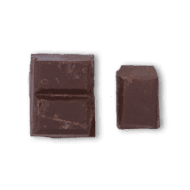 Directions
1
Soak 1 cup of dates in warm water for 10 min, de-seed and drain any excess. (squeeze if required). Meanwhile, roast the peanuts, remove the skin and set aside.
2
In a blender jar, add oats and make oats flour. Transfer it to a bowl and set aside.
3
Add the soaked dates to the blender jar, along with salt and 2 tablespoon of peanuts. Blend to make a thick and smooth paste. Scrape down the edges as required.
4
Add 3-4 tablespoon of dates paste to oat flour and mix until well combined. This should form a slightly sticky dough that binds.
5
Take a small baking tray and line with baking paper or silver foil. Spread the oats dough and press it down firmly and even. Pour the dates paste over it, spread it evenly with a spatula. Sprinkle the remaining peanuts and press it gently so they stick.
6
Place the tray in the freezer for 1- 2 hour, until firm. Slightly release the foil from the baking tray and remove the frozen snickers bar. Using a sharp knife cut it into bar size pieces, and put it back into the freezer.
7
Chop chocolate into small chunks and melt in the microwave. Make sure to remove and mix every 20 to 30 seconds or else the chocolate will burn. Melting the chocolates takes 1 to 2 minutes depending on quantity. As the melted chocolate cools a bit, dip the snickers bar in chocolate and coat it using 2 forks. Place it on a greased plate.
8
Place the chocolate coated snickers bars in the freezer for 5-10 min, allow the chocolate to harden and it's ready to eat.
Success!
We hope you had fun making it! Enjoy the meal.