How to boil an egg
Every so often, you come across an ingredient that can be used in many different ways. The everyday boiled egg is one of them. Boiled eggs are one of the most common edibles to grace the dining table in almost every country, but not in the same way. Most of us already know some of the ways you can put this healthy ingredient to use in your day to day meals. Top up your biryani with boiled eggs, o ... r add them to your bowl of ramen. Both ways are traditional and show exactly how loved this ingredient is all over the world. You can have your boiled eggs hard, where they get cooked right through to the yolk, while others prefer their eggs soft boiled, where the whites are boiled well and the yolks are runny and soft. Another exciting way to use your boiled eggs is to make Devilled Eggs. Any way you choose, they are delicious and healthy. In East Asian cuisine, boiled eggs can be marinated in soy sauce before being used as a topping, but the eggs can also be used without marination. Lamprais, a Sri Lankan recipe, uses boiled eggs as an ingredient. Here the boiled eggs need to be deep-fried before they are baked. Torta Pasqualina, an Italian savoury pie that calls for eggs to be boiled before they are added to the pie. You can even simply chop up your eggs, add seasoning and mayonnaise if you are in the mood for a simple egg salad. One of the most delicious out of the egg recipes is Egg Curry, where boiled eggs are used as the star of a curry dish.
Ingredients
Other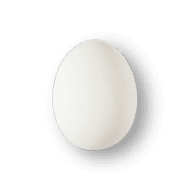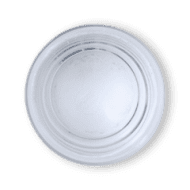 Directions
1
Place the eggs in a large saucepan and cover with water (upto an inch above the eggs).
2
Bring water to a vigorous boil (keep it boiling for a min). Remove off the flame or switch off flame and cover the vessel with a lid. set the timer. For soft boiled eggs - remove eggs after 5 min. For medium boiled egg - remove egg after 6 min / 8min. For hard boiled egg - remove egg after 10 to 12min.
3
Using a slotted spoon, transfer them to a large bowl of cold water. Let it be in water for 10 min to stop the cooking.
4
Peel and serve the eggs as desired.
Success!
We hope you had fun making it! Enjoy the meal.