Neer Dosa
Neer Dosa is one of the most popular and appreciated delicacies of South India. This rice recipe is another variant of South Indian Dosa prepared with just rice batter from the Udupi and Mangalore region of Karnataka. It is simple and easy to make the recipe as it doesn't require any fermentation like other dosa recipes. It is entirely made from only three ingredients – rice, water, and salt. The ... simplicity in its making is what makes it an authentic South Indian vegan dish. It has a nice flavor with a soft and chewy texture that will soothe your palate. It goes well with the regular coconut-based spicy chutneys or vegetable sambar. Unlike other dosa, the batter is watery and gets its name from it – 'neer' meaning water. It is a healthy alternative to other variants of dosa as it is gluten-free and doesn't require oil while preparing it. It is perfect for a light, healthy breakfast and can be stuffed inside your kids' Tiffin box. It consumes very less time to prepare and is an ideal option for busy Monday mornings. It is best served with a light curry for main course meals during the day. Traditional Neer dosa is fluffy and soft while many variants can be prepared by adding poha or beaten rice to make it crisp. You can soak it overnight and prepare the batter in the morning for a healthy breakfast. The authentic neer dosa recipe does require being soaked in water so it can be ground to thin batter.
Nutrition Info. (per serving)
Ingredients
Dry Grocery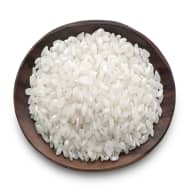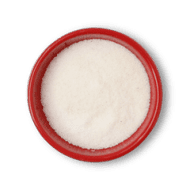 Other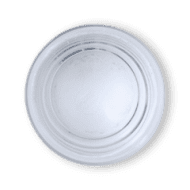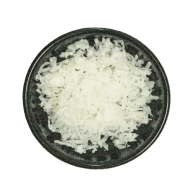 Grated Coconut
2 teaspoons
Directions
1
Wash and rinse the idli rice 2-3 times under running water. Soak the rice for at least 2 hours and drain it.
2
Add the soaked rice to a blender jar and make a coarse batter. Gradually add water as required.
3
Batter should not be too thick or too thin. Add freshly grated coconut and grind again to make a smooth batter.
4
Transfer the batter to a bowl, add water and salt. Mix well. (Batter should have thick consistency)
5
Heat a non-stick pan, brush a little oil. As the pan gets hot, put a ladle full of batter and spread it.
6
Cover it with a lid and cook for a min. As the dosa leaves, the edges fold it into half and remove from the pan.
7
Serve the dosa with coconut chutney.
Success!
We hope you had fun making it! Enjoy the meal.