Protein Pancake
American cuisine has a large collection of dishes and treats that are tested and enjoyed by people all over the world. The cuisine has many classics that reflect the history of the country! One such American classic that almost every part of the world finds delicious is the pancake! People love this dish so much that there is even a National Pancake Day. Pancakes have been around as a favorite sta ... ple for centuries and are present in various styles in many cultures. Pancakes were even a part of the ancient Rome and Greek diet and have also been mentioned in a few famous plays by Shakespeare. Sauced, stuffed, savory, and sweet, there are many types of pancakes that are worth checking out! However, if you are looking for a delicious and healthy breakfast option, then this protein pancake recipe is worth checking out! A protein pancake, restaurant-style, is the perfect addition to your low carb diet because these have minimal carbs and tons of protein. Moreover, in a serving of protein pancakes, calories, are less! To make your breakfast more delicious, you can top the pancakes with something simple like maple syrup or small cubes of fresh fruits, or even homemade jams. A yummy protein pancake can easily fit into your healthy-eating plan no matter what time of the day it is. You can easily find all these ingredients at the nearest store as well. Therefore, learn how to make protein pancake now!
Nutrition Info. (per serving)
Ingredients
Dry Grocery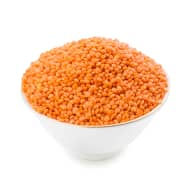 Red Masoor Dal Whole
0.33 cups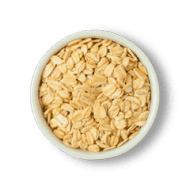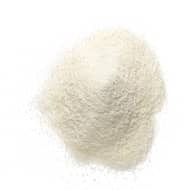 Protein Powder (homemade)
1 tablespoon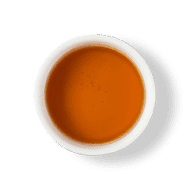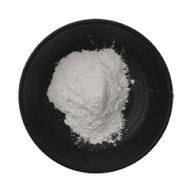 Baking Powder
0.5 teaspoons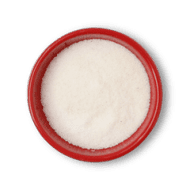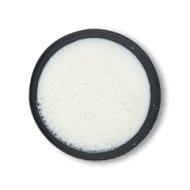 Directions
1
In a blender jar, add red lentil and oats. pulse grind to make a fine powder.
2
Transfer the flour to a bowl, add protein powder, baking powder, salt, and milk.
3
Whisk it, to get a batter consistency and avoid any lumps. let the batter rest for 5- 10 min.
4
Heat a non stick pan, brush a little oil. mix the batter and pour a spoon full. Spread it in a circular motion to make a round pancake.
5
Allow it to cook for 1-2 min, as you see the edges of pancake firm and set, flip the pancake and let it cook on the other side for 2 min or till it cooks through.
6
Repeat the same with the remaining batter. Serve warm with a drizzle of honey and with some fresh fruits.
Success!
We hope you had fun making it! Enjoy the meal.