Sooji Ka Halwa
Every occasion calls for a sweet treat. If you are looking for a hearty and homemade sweet dish, look no further than Sooji Ka Halwa! This sweet dish is one of the best offerings of Indian Cuisine for the sweet tooth and novice chef alike. With the younger generation being more health-conscious, there are many variants of this suji dish and the recipe can be tweaked according to individual tastes ... and preferences. Served as a standalone dish in various gatherings, this dessert is loved all over India and other parts of the subcontinent. It is known by various names such as Sheera in Maharashtra, Mohan Bhog in various parts of the country, and in parts of South India, it is called as Sajjige. The Sooji Halwa ingredients primarily consist of sooji/rava (semolina), a sumptuous dollop of ghee, jaggery powder, and water with a touch of fennel seeds. Since suji has a raw taste, one must roast it while preparing the dish. This halwa is a perfect snack or dessert for all age groups regardless of the occasion. It can also be served to kids when they come back from school or to satiate cravings for a sweet dish after dinner. Easy to make, this Indian Dish is made for large gatherings like weddings, religious functions, and even birthday parties. Anytime your sweet tooth has a craving, look no further than this Sooji Ka Halwa recipe!
Nutrition Info. (per serving)
Ingredients
Dry Grocery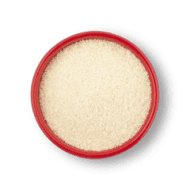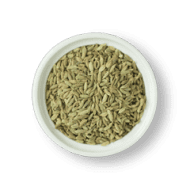 Fennel Seeds
0.5 teaspoons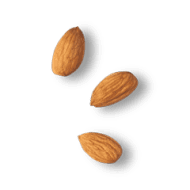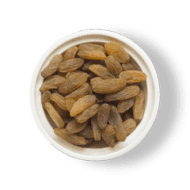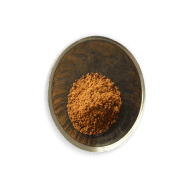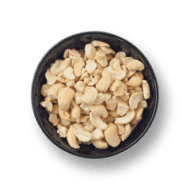 Cashewnut (2 Piece Split)
8 pieces
Other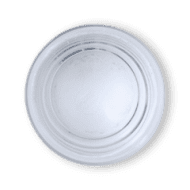 Directions
1
Slice the almonds thin and chop the cashewnut. Set aside.
2
Take a sauce pan and add 1 cup of water. Once it starts to boil, add jaggery powder and make a syrup. Once done, strain it and set aside.
3
Take a kadai or pan. Add ghee. Once it starts to warm up, add fennel seeds and allow it to crackle .
4
Add semolina and saute it on low flame till it turns a golden color .
5
Add jaggery syrup along with the remaining water and mix well continuously to avoid lumps .
6
Once the halwa begins to thicken, add cashew nut and raisin. Cook it for another 4-5 minutes. Once done it will be like a darker coloured halwa.
7
Garnish with sliced almond and serve hot
Success!
We hope you had fun making it! Enjoy the meal.