Sugar-Free Banana Ice Cream
Health-conscious persons who are eager to reduce sugar intake and looking out for sugar-less ice cream to satisfy their cravings need not go beyond Sugar-Free Banana Ice Cream. The simple Sugar-Free Banana Ice Cream description is that it is a natural frozen food made up of fruit and coconut milk along with a few dry fruits. The recipe of Sugar-Free Banana Ice Cream is very simple that makes it a ... favourite among masses without a need to worry about the fat content, calorie count, or hygiene of readymade icecreams. The 'cure.fit' website hosts a short Sugar-Free Banana Ice Cream Video which shows the preparation of the ice cream for viewers. As with any natural dessert, the final part of preparing Sugar-Free Banana Ice Cream at home is simple. However, it needs some prior preparation as cut banana pieces are required to be frozen overnight before they can be used the next day. Then again after blending the mix, it has to be frozen till it solidifies and is ready for consumption. Mastering the technique of How to make Sugar Free Banana Ice Cream is easy and the frozen food can be made a few days in a week if the family members take to it. Sugar-Free Banana Ice Cream Restaurant style is similar except that it is made more eye-catching with a liberal garnishing of dry fruits of your choice, a bit of nutty-fruity. This is an exciting dessert during the hot summer afternoons for the family. It can also be a dessert of choice during the kitty parties of neighbourhood ladies.
Nutrition Info. (per serving)
Ingredients
Fruits & Vegetables
Dry Grocery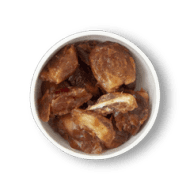 Other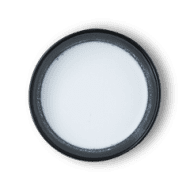 Directions
1
Make sure the banana is ripe, it should be sweet and soft. Peel banana and cut into small pieces. Put the banana in a freezer safe airtight container/ bag. Freeze the banana overnight. soak the dates in water, drain and remove the seeds
2
Transfer the frozen banana pieces into a food processor or blender along with the dates and coconut milk. Beginning with pulse, break the frozen banana. Keep pulsing, at first the banana pieces will look crumbled or smashed. Scrape down the banana.
3
Switch to blending mode, blend until you get a smooth texture. It may take 1-2 min. Transfer to freezer proof container. Freeze until it solidifies.
4
Spoon out the mixture into a bowl and top up with fresh banana and choice of nuts and serve
Success!
We hope you had fun making it! Enjoy the meal.