Turmeric Latte
We've all heard of this one, given that it's all the rage. Turmeric Latte. It has been described in a more grand term as "golden milk". While it's the latest addition to Starbucks's menu, this new beverage has always been more of a grandmother remedy in India for centuries. Suffering from insomnia? Drink a warm glass of milk with turmeric. Suffering from stomach cramps? Warm milk and turmeric it ... is. Struggling with inflammation? One glass of warm milk and turmeric to go, please! One of the most commonly used spices in India, our favourite Haldi, sure has a lot of credit to its name. This wonder drink has been a constant in Indian home remedies, and the many medicinal properties of the yellow spice are responsible for it. The turmeric latte recipe is a rather simple one. You will find most of the turmeric latte ingredients at home, and it takes no more than five to ten minutes to prepare it. Incidentally, turmeric belongs to the same family as that of ginger. Traditional Indian cuisines use turmeric to add medicinal value as well as colour to their food, and there are several turmeric recipes that have been used for over centuries. Turmeric latte is best enjoyed during winters, as the drink can both comfort and keep you warm. More often than not, turmeric latte is preferred to be consumed either in the mornings or at night. But there's nothing stopping you from grabbing a turmeric latte during the noon as well!
Nutrition Info. (per serving)
Ingredients
Dry Grocery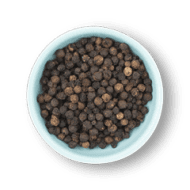 Black Pepper Corn
0.25 teaspoons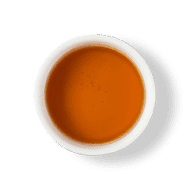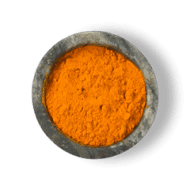 Turmeric Powder
0.5 teaspoons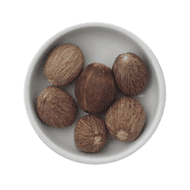 Fruits & Vegetables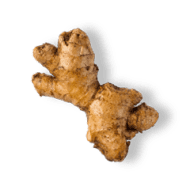 Other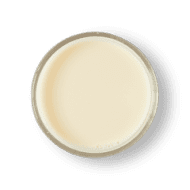 Directions
2
Crush peppercorn coarsely and keep aside.
3
Clean and grate ginger. Keep aside.
4
Add black peppercorn, turmeric powder and nutmeg to the milk. Simmer for 10 minutes. Mix well.
5
Turn off the heat. Strain the mix in a mug.
7
Sprinkle some cinnamon powder. Serve hot.
Success!
We hope you had fun making it! Enjoy the meal.