Boiled Brown Rice
Boiled brown rice is considered as one of the healthiest food options. This is because it is a whole food grain and is rich in fibre. People suffering from many health issues replace white rice with brown one as it is considered to be extremely healthy. It is quite easy and convenient to cool boiled brown rice. Check the boiled brown rice recipe and follow it precisely for good results. Following ... the recipe, it is possible to cook tender and fluffy rice. Brown rice is available in great varieties. Buy the best quality to enjoy its health benefits. Brown rice can be boiled and cooked to be consumed with daal or any other curry dish. It can be enjoyed at lunch or dinner. There is no need to wait for a special moment or occasion to cook this rice. Boiled Brown rice ingredients are readily available in every kitchen. When planning to boil the rice for lunch, it is recommended to soak it in advance so that phytic acid in the grain that naturally occurs in it is gently removed. Soaked rice takes about 30 minutes to boil and cook and un-soaked rice takes approximately 40 minutes before it is ready to eat. Check the best boiled brown rice recipe and add it to your lifestyle for excellent results. Eat it with curd, curry, or lentils. Your kids will also develop its taste in some time and enjoy eating it with their favourite accompaniment. Add salt to taste to make it more palatable. Boiled Brown Rice and Its Health Benefits Boiled brown rice is considered to be very healthy because it has high fibre content. It helps to remove waste from the digestive canal making the person feel lighter and healthier. If you find it difficult to get tender and fluffy rice, follow the recipe and prepare boiled brown rice at home.
Nutrition Info. (per serving)
Ingredients
Dry Grocery
Brown Basmati Rice
0.25 cups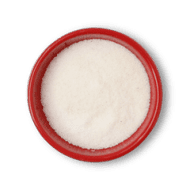 Other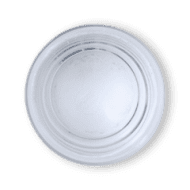 Directions
1
In a bowl, add Water, Brown Rice and soak for 30 min.
2
In a heavy bottom vessel, add Water, Salt, Rice and cook till soft.
3
Strain the Rice, remove to a container and keep aside.
Success!
We hope you had fun making it! Enjoy the meal.