How to make Dosa batter
Crispy as crepes or super soft as pancakes, dosas are loved by people of all age groups. This simple rice recipe is perfect as a breakfast option and can be relished any time of the day. Dosas come in many varieties – simply plain, or with a filling of onion and potato masala, thick uttapam with a generous topping of onion, tomato, and assorted vegetables or loaded with cheese and butter, served w ... ith ketchup and mayonnaise to entice kids. Present them with coconut chutney, onion chutney, podi or powder mixed with gingelly oil, vegetable sambar, stew or a meat-based curry of your choice. With fusion food gaining popularity, one can even make options like Szechuan dosa, spring dosa, pav bhaji dosa, pizza dosa and more. When it comes to creating versatility in dosas – there is no limit to imaginations and toppings you can add. Essentially a south Indian fare, dosas have gained popularity across the boundaries and cultures. Dosa batter can be prepared at home by following correct measurements with basic dosa batter ingredients. Urad daal is a rich source of fibre and improves digestion. It protects your heart, boosts energy levels, improves bone health, strengthens the nervous system, helps manage diabetes and is good for skin and hair. Rice is a good source of vitamin B, thiamine, niacin, riboflavin, iron and an excellent source of manganese and magnesium. It also provides the required carbs and keeps you satiated for a longer duration. Chana daal provides energy, keeps your heart healthy, is diabetic friendly and an excellent source of protein for vegetarians. Methi or fenugreek seeds aid digestion, help control cholesterol, manage blood sugar levels and have many health benefits.
Nutrition Info. (per serving)
Ingredients
Dry Grocery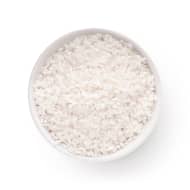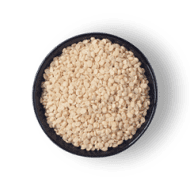 Urad Dal Whole White Gota
0.5 cups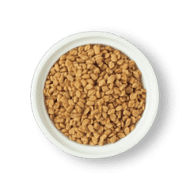 Fenugreek/methi Seeds
0.5 teaspoons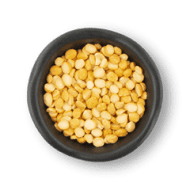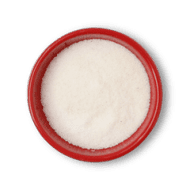 Directions
1
Mix rice, urad dal, methi dana and chana dal in a bowl. Wash thoroughly 2-3 times, rinse it. Add fresh water and let it soak overnight.
2
Once it is soaked, strain it. Put the soaked mixture in a blender jar and grind to make a smooth paste. Add water as required. Do not add too much water, the batter should be thick and smooth.
3
Transfer the batter to a container, cover it with a lid and leave the container at room temperature overnight for fermentation.
4
Once the batter is fermented, add salt to the required amount of batter, add little amounts of water if the batter is too thick. Store the batter in an airtight container in the fridge to stop the fermentation process. The shelf life of the dosa batter in the refrigerator will be 2-3 days.
Success!
We hope you had fun making it! Enjoy the meal.