How to make Soft Rotis
Daily bread for millions in India, roti, phulka, or chapatti is a staple in every Indian food palate. Across North India, rotis are made every day for lunch and served with piping hot dals and sabzis to make a complete meal. There are a variety of rotis made with different ingredients across India. Wheat roti, jowar ki roti, bajre ki roti are just a few types of rotis that are made in India. Every ... one likes to rip into a piping hot roti and pair it with delectable sabzis and curries. Roti making is no easy business and those who serve them on the dinner table have an experience that speaks in the finesse. The technique on how to make Soft Rotis needs a perfect dough or atta, which could be a time-consuming process for amateurs and novices in cooking. The kneading of the dough is a careful process and must be done with care to achieve the right consistency. But this how to make soft rotis video will help you knead a super-soft dough and then make rotis that will melt in your mouth. This how-to make Soft rotis description gives you those hacks that will help you enjoy rotis and parathas at any time of the day. Soft roti benefits have been vouched time and again by doctors, nutritionists, and health experts. Smeared with a dollop of ghee, rotis are served by the minute across most households in India. Learning how to make rotis restaurant-style could help you pack your lunch boxes quickly and also serve healthy meals to your family.
Nutrition Info. (per serving)
Ingredients
Dry Grocery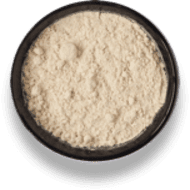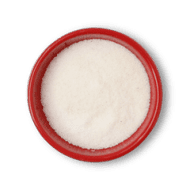 Other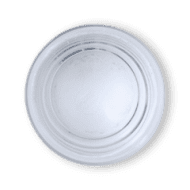 Directions
1
In a large bowl, take the whole wheat flour and sprinkle a little salt. Pour the ghee on top and crumble the flour and ghee together with the tip of your fingers.
2
Slowly start adding water and mix. Dont add water all at once.
3
Make the dough smooth by kneading it with your fist. Add some water to your hand and knead 2-3 times. When you press your finger against the dough, it should leave a smooth impression. This is a sign of the right texture.
4
Cover with a damp cloth and let the dough rest for at least 15 to 30 minutes. This helps the gluten release and the dough becomes more elastic. Open and knead once again.
5
Divide dough into equal portions and roll into balls. Then roll out into thin medium sized rotis. Pick the roti and flip between both palms to remove any extra dry flour. Preheat a tawa on a medium high flame.
6
Place the roti on the tawa. Turn when the color starts changing and small air pockets form in 15 to 20 seconds. Then flip and cook again till it turns golden. Do not flip the roti too much.
7
Now you can cook directly on the flame. Use tongs to turn from side to side until the roti puffs.
8
Apply a little ghee on hot roti and serve.
Success!
We hope you had fun making it! Enjoy the meal.