Makhane Ki Kheer
The fox nut or Makhana as it is more commonly known as is a locally sourced condiment and an essential ingredient in a delectable Indian pudding called the "Makhane ki Kheer". A multi-use ingredient with several essential goodies packed in it, the fox nut, the lotus seed, or the "makhana" is an ingredient which is well known in the Indian households. The seed can be locally sourced from lotus plan ... t beddings set up in different parts of the Indian subcontinent especially in the Gangetic plains. A gluten-free, protein-rich seed, the makhana is a popular snacking element in Indian households. Whether it's using the fox nuts as a substitute for popcorn or turning it into a yummy dessert. These seeds are processed for them to be edible. Makhana kheer recipe is one such variant of the numerous recipes that are made from this nutritious nut. The kheer is a perfect substitute for unnatural sweeteners and unhealthy sugars in your diet. In many parts of India, Makhana kheer is an ultimate festival sweet dish. The kheer is decorated with half-cut makhana and strands of saffron for an ultimate drooling picture. The kheer is thoroughly enjoyed in parts of Bihar, UP, and Chattisgarh. The textured kheer, owing to its speciality of makhana, is a delectable indulgence. A very important sweet during "Navratri" the famous Indian festival, this kheer can be eaten during the fasting periods as well. The central Indian wetlands are the main source of the fox nuts. These nuts are largely sourced from here.
Nutrition Info. (per serving)
Ingredients
Dry Grocery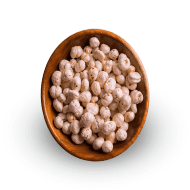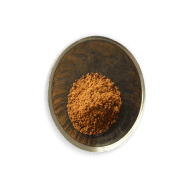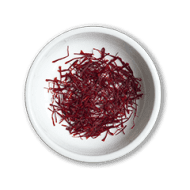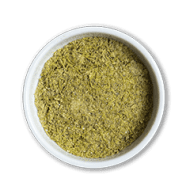 Cardamom Powder
0.5 teaspoons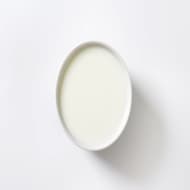 Other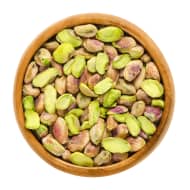 Directions
1
Heat the ghee in a non- stick pan, add makhana and saute on a medium flame for 3-4 minutes or till it turns crispy. Do not burn.
2
Remove it from the flame, let it cool and blend in a mixer to a coarse powder, keep it aside.
3
Boil milk in a pan and cook till it gets a thick consistency. Add makhana powder and cook for a few minutes .
4
Add saffron and green cardamom powder .
5
As the kheer thickens, turn off the flame and add jaggery powder and mix well.
6
Refrigerate the makhana kheer for at least an hour and serve chilled, garnished with pista slices .
Success!
We hope you had fun making it! Enjoy the meal.